Looking for something particular? Click 'Archive Search'above. Simply just type a single word (or two) in the 'Keyword' dialogue box and I may have written about it somewhere. If not e mail me ! (link below)

ABOUT ME
I'm John Coxon, an experienced educationalist working exclusively with children with complex learning difficulties in Salford, England,(near Manchester) I'm also a freelance journalist and photographer and musician and have recently gone part-time at my school, after 25 years in the job to concentrate on my passion for journalism and photography. I have many experiences and thoughts to share with you here. Click on my About Me link, above, to read more.

Click on my camera here to look at more of my photography and on line journalism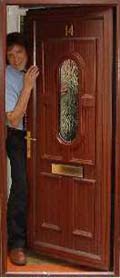 VISITOR'S BOOK. Click on my door and please leave a comment.
Add your e mail address below for updates of when my blog changes:-


POSTED UK ARTICLES
INDEX
Advertising standards
Afternoon Tea
English breakfast
Call Centres
UK Coinage
Cockney Slang
Farrier
Fish & chips
Holocaust Memorial
Housing law
Housing/new
Housing/low cost
Cricket
Lancashire cotton mill
Letterpress History
Statue of Liberty
L.S.Lowry
Monarchy
National anthem
National emblems
Morris Minor
Parish Church study
Post boxes
Pub facts
Pub Interiors
Pub Management
Pub signs
Punch &Judy
Privacy laws
RMS Queen Mary
Racism/hooligans
Royal warrants
Tobacco & Smoking
Tobacco & Advertising
Unarmed British Police
Veteran cars
Victorian Architecture

Scroll to bottom to link to all of my articles which are archived daily!
Click on the pillar box image above to email me.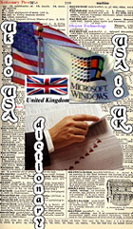 Click on above image to "translate" the difference between UK and USA terminology.

Click here for a dictionary of English slang and colloquialisms.

Click on above image to convert currency.
Click on this image of London's Big Ben to compare your current time to mine ( G.M.T.)