Archive Search
Links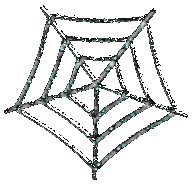 -spidermoon.net
-oi tribe
-futurepast
cobweblog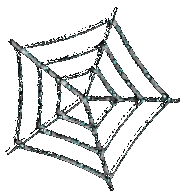 ...
Archives


Nov/2004
Sep/2004
Aug/2004
Jul/2004
Jun/2004
May/2004
Apr/2004
Mar/2004
Feb/2004
Jan/2004
Dec/2003
Nov/2003
Oct/2003
Sep/2003
Aug/2003
Jul/2003
Jun/2003
May/2003
Apr/2003
Mar/2003
Feb/2003
Jan/2003
Dec/2002
Nov/2002
Oct/2002
Sep/2002


Aug/2002
thru
Aug/1998
et al.
...
more links

gristmagazine.com
-
AP wire
-
UPI
-
radio free europe
-
the mystica.com
-
carnivale interviews
-
slate.com
-
cobweblog newsroom
-
electronic intifada
diaries project
-
M E R
-
arianna
-
truth out
-
counterpunch
-
drudge
-
VOXNYC
-
antiwar
-
infowars
-
online journal
-
babel magazine
-
democratic
underground
-
island radar
-


-
-
-

-

-

-

-

-

-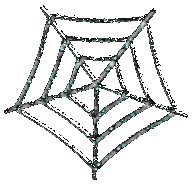 dictionary
........
google
........
daypop


this is:
spidermoon blog
--
a journal of
the futurepast

...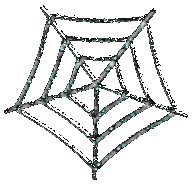 oi tribe


Click
to subscribe
to oitribe

contact:
jezebel
@
spidermoon.net

sign please
guestbook
???
what you are?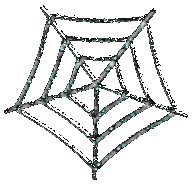 -spidermoon.net
-oi tribe
-

futurepast
cobweblog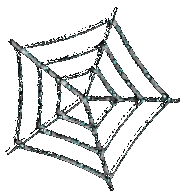 ...
Archives

Nov/2004
Sep/2004
Aug/2004
Jul/2004
Jun/2004
May/2004
Apr/2004
Mar/2004
Feb/2004
Jan/2004
Dec/2003
Nov/2003
Oct/2003
Sep/2003
Aug/2003
Jul/2003
Jun/2003
May/2003
Apr/2003
Mar/2003
Feb/2003
Jan/2003
Dec/2002
Nov/2002
Oct/2002
Sep/2002
Aug/2002
thru
Aug/1998
et al.
...
more links

AP wire
-
UPI
-
radio free europe
-
poynter.org
-
slate.com
-
newsroom
-
electronic intifada
diaries project
-
M E R
-
arianna
-
truth out
-
counterpunch
-
drudge
-
carnivale interviews
-
VOXNYC
-
antiwar
-
infowars
-
online journal
-
babel magazine
-
democratic
underground
-
island radar
-


-
-
-

-

-

-

-

-

-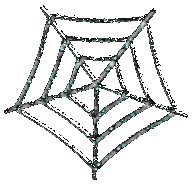 dictionary
........
google
........
daypop


this is:
spidermoon blog
--
a journal of
the futurepast

...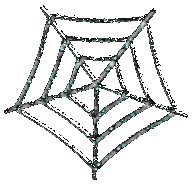 oi tribe


Click
to subscribe
to oitribe

contact:
jezebel
@
spidermoon.net

sign please
guestbook
???
what you are?

and s-integrator
2003-12-30


[Site "www.ChessWorld.net"]
[Date "2002.10.25"]
[Round "NA"]
[White "c_nolan"]
[Black "jezebel"]
[Result "1-0"]
[Termination "Black resigned"]
[WhiteElo "1663"]
[BlackElo "1645"]
[Mode "ICS"]
[DateLastMove "2003.12.13"]
[ECO "C44"]
[Board "133970"]

1. e4 Nb8c6 2. Ng1f3 e5 3. d4 exd4 4. c3 d5 5. Bf1b5 Bf8c5 6. cxd4 dxe4 7. dxc5 Qd8xd1 8. Ke1xd1 exf3 9. gxf3 Ng8e7 10. Rh1e1 Bc8f5 11. Bc1f4 Ke8d7 12. Nb1c3 a6 13. Bb5xc6 Ne7xc6 14. Nc3e4 Rh8e8 15. Ra1c1 Nc6b4 16. Re1e3 Bf5xe4 17. fxe4 Ra8d8 18. Kd1e2 Re8e6 19. Rc1d1 Kd7e7 20. a3 Rd8xd1 21. Ke2xd1 Nb4c6 22. Bf4xc7 f6 23. f3 Nc6d4 24. Kd1d2 Re6c6 25. Bc7d6 Ke7d7 26. b4 b6 27. f4 bxc5 28. Bd6xc5 Nd4b5 29. Re3d3 Kd7e6 30. a4 Nb5d6 31. Bc5xd6 Rc6xd6 32. b5 g5 33. fxg5 Rd6b6 34. gxf6 Ke6xf6 35. Rd3d5 Rb6e6 36. Kd2d3 Re6b6 37. h4 a5 38. Rd5f5 Kf6e7 39. Kd3d4 Ke7d6 40. Rf5f6 Kd6c7 41. Rf6xb6 Kc7xb6 42. Kd4d5 1-0

...


jezebel 04:16 - [Link] - Comments ()
...
2003-12-28

posted at oi tribe.
.
.

personally i support puppy genocide. (just kidding.) some people might say peta [people for the ethical treatment of animals] uses shock tactics. peta might find extraordinary occurrences and report them, maybe even out of context on occasion, but each report they publish is almost always true. if anyone wants to read about cruelty in everyday food production, told by someone other than peta, read "diet for a new america" by john robbins. robbins was an heir to the baskin-robbins empire but turned it down and wrote this book instead because of the dairy industry's cruelty to animals.

it is possible to eat "cruelty-free." just shop at your local natural food store. it's easy to do, some even sell meat. it might be a bit more expensive, but the food usually tastes better and is worth every penny. being carnivorous is not a problem. the problem is the factory farms created by the industrial revolution during times of human slavery and other barbarisms. those factory farm operations continue today. most of humanity has outlawed slavery since those times, why not animal cruelty?
-
jezebel 04:33 - [Link] - Comments ()
...
2003-12-27
keiko's epitaph -

willy got his freedom and it killed him.

"It is classic anthropomorphic fallacy to believe that an animal's best interests are whatever a human would desire under similar circumstances." [rip]

p.s. anthropomorphic fallacy has always sickened me. thus, i have yet to see the movie.
-
jezebel 05:07 - [Link] - Comments ()
...
2003-12-23
From: To: eternalcafe@yahoogroups.com
Subject: [eternalcafe] Patti Smith and Oliver Ray in Munich, House of Art
Reply to: eternalcafe@yahoogroups.com
On friday, Dec 19th 2003 the exhibition "Strange Messenger" opened at the House of Art (Haus der Kunst) in Munich,Germany,  and (almost as
usual) on this occasion Patti played an acoustic show with Oliver Ray
at the small theatre in the same building. The 200 tickets were sold
out quickly, but demand was so high that a video-transmission of the
show was shown at the exhibition for another 400 people. The audience
at the live-show was a mixed one, about 50% (our guess) members of
the munich "High Society", probably the percentage of fans at the
video-transmission was higher than in the theatre itself. The stage
was designed like a scenery for a play: empty except for the seats
and the guitars, a little table with a white rose on it and two big
paintings by Patti in the background which were not part of the
exhibition. Tasteful and effective lights. After a short introduction
by the director of the museum who looked like Jim Jarmusch Patti and
Oliver entered the stage and started with "Beneath the southern
cross". The difference between the electric and acoustic shows is
amazing. It´s focused completely on Patti´s voice with Oliver´s varied guitar-playing underlining it. And what a voice that is, "One
voice", "Pissing in the river" - she seemed to fly over the melody.
The red thread through the show was her reading of "Munich" from
Babel in 4 parts.  The rhythm of the words, the flow of the language,
the repetition of certain sentences, her voice and her gestures drew
us into it even though our english is not good enough to understand
everything. But we will look for our old copy of Babel and read it
again with that voice in our heads until we understand every word. On
the fourth and last part of the poem Oliver did some  amazing
improvisations on his acoustic guitar in the background, making it
sound like an electric guitar. He also did improvisations for her
reading of "Libya", this time with a different effect, it sounded like he would play duet with himself. Patti talked a lot between the songs and poems, and she seemed to be happy to play in munich. As introduction to "Libya" she explained that Jean Genet and the step-daughter of Muammar Gaddaffi died at the same day, and that she liked to think that the soul of the innocent child would take the old sinner by the hand and lead him into heaven. She dedicated "Grateful" to "Jerry Garcia - and in case you should not know who Jerry Garcia is i also dedicate it to Lotte Lenya." She also said that she´s aware of the dark side of this building during the Nazi-regime, but that she´s proud that she could participate in
turning it into something bright and positive. Patti also played two
new songs - "My Blakean Year" about how we should take  Blake´s
advice and embrace our own  fears - and "Peaceful Kingdom", a slower
song which for us has a Lennon/Imagine feeling. The show lasted for almost 2 hours, with "Ghost Dance" and "Dancing Barefoot" as encore.
She got standing ovations and after the encore she came out again,
explaining that she was ill, but that she had relied on the positive
energy of the audience to get her through the show and that now she
felt almost cured. Needless to say it was over too soon.

Here is the complete setlist:

Beneath the Southern Cross
Kimberly
One Voice
Poem (1977)"Munich" Part 1
Wing
Grateful
My Blakean Year
Poem "Munich" Part 2
We three
Peaceful Kingdom
Poem "Munich" Part 3
Because the Night
Poem "Munich" Part 4
Pissing in a River
Poem "Libya"
People have the Power
Encore:
Ghost Dance
Dancing Barefoot
We also had the time to see the exhibiton, and we hope that everyone
who has the opportunity will go to visit it, too. We have seen some
of her paintings and drawings in the books, in the catalogue and on
the internet, but being no regular visitor at museums we were
overwhelmed by the effect of seeing the originals. You just can´t
compare them to the prints in the catalogue. When you stand before
them "personally" and take your time, you see so many details,
there´s so much to discover in them, and many of them are very
touching.   We think that there were some new additions to the
exhibition, for example 4 pictures of the "Declaration of
independence", which make a connection to her recent live-shows but
also to the roots of her drawings as she described
in "woolgathering". 
All in all it it was a very special evening, with some unforgettable
moments for us before the concert.
Thank you Patti, thank you Oliver.
What can be more fitting to close this year? We are looking forward
to the new album and hope to see patti again next year somewhere
close.

Merry Christmas and a happy new year to all of us. Pace.

Claudia and Georg

jezebel 06:02 - [Link] - Comments ()
...
2003-12-21

From: mailinglist@michaelmoore.com

Subject: Letters the Troops Have Sent Me... by Michael Moore

Letters the Troops Have Sent Me... by Michael Moore

December 19, 2003

As we approach the holidays, I've been thinking a lot about our kids who are in the armed forces serving in Iraq. I've received hundreds of letters from our troops in Iraq -- and they are telling me something very different from what we are seeing on the evening news.

What they are saying to me, often eloquently and in heart-wrenching words, is that they were lied to -- and this war has nothing to do with the security of the United States of America.

I've written back and spoken on the phone to many of them and I've asked a few of them if it would be OK if I posted their letters on my website and they've said yes. They do so at great personal risk (as they may face disciplinary measures for exercising their right to free speech). I thank them for their bravery.

Lance Corporal George Batton of the United States Marine Corps, who returned from Iraq in September (after serving in MP company Alpha), writes the following:

"You'd be surprised at how many of the guys I talked to in my company and others believed that the president's scare about Saddam's WMD was a bunch of bullshit and that the real motivation for this war was only about money. There was also a lot of crap that many companies, not just marine companies, had to go through with not getting enough equipment to fulfill their missions when they crossed the border. It was a miracle that our company did what it did the two months it was staying in Iraq during the war?. We were promised to go home on June 8th, and found out that it was a lie and we got stuck doing missions for an extra three months. Even some of the most radical conservatives in our company including our company gunnery sergeant got a real bad taste in their mouth about the Marine corps, and maybe even president Bush."

Here's what Specialist Mike Prysner of the U.S. Army wrote to me:

"Dear Mike -- I'm writing this without knowing if it'll ever get to you?I'm writing it from the trenches of a war (that's still going on,) not knowing why I'm here or when I'm leaving. I've toppled statues and vandalized portraits, while wearing an American flag on my sleeve, and struggling to learn how to understand? I joined the army as soon as I was eligible ? turned down a writing scholarship to a state university, eager to serve my country, ready to die for the ideals I fell in love with. Two years later I found myself moments away from a landing onto a pitch black airstrip, ready to charge into a country I didn't believe I belonged in, with your words (from the Oscars) repeating in my head. My time in Iraq has always involved finding things to convince myself that I can be proud of my actions; that I was a part of something just. But no matter what pro-war argument I came up with, I pictured my smirking commander-in-chief, thinking he was fooling a nation?"

An Army private, still in Iraq and wishing to remain anonymous, writes:

"I would like to tell you how difficult it is to serve under a man who was never elected. Because he is the president and my boss, I have to be very careful as to who and what i say about him. This also concerns me a great deal... to limit the military's voice is to limit exactly what America stands for... and the greater percentage of us feel completely underpowered. He continually sets my friends, my family, and several others in a kind of danger that frightens me beyond belief. I know several other soldiers who feel the same way and discuss the situation with me on a regular basis."

Jerry Oliver of the U.S. Army, who has just returned from Baghdad, writes:

"I have just returned home from "Operation Iraqi Freedom". I spent 5 months in Baghdad, and a total of 3 years in the U.S. Army. I was recently discharged with Honorable valor and returned to the States only to be horrified by what I've seen my country turn into. I'm now 22 years old and have discovered America is such a complicated place to live, and moreover, Americans are almost oblivious to what's been happening to their country. America has become "1984." Homeland security is teaching us to spy on one another and forcing us to become anti-social. Americans are willingly sacrificing our freedoms in the name of security, the same Freedoms I was willing to put my life on the line for. The constitution is in jeopardy. As Gen. Tommy Franks said, (broken down of course) One more terrorist attack and the constitution will hold no meaning."

And a Specialist in the U.S. Army wrote to me this week about the capture of Saddam Hussein:

"Wow, 130,000 troops on the ground, nearly 500 deaths and over a billion dollars a day, but they caught a guy living in a hole. Am I supposed to be dazzled?"

There are lots more of these, straight from the soldiers who have been on the front lines and have seen first hand what this war is really about.

I have also heard from their friends and relatives, and from other veterans. A mother writing on behalf of her son (whose name we have withheld) wrote:

"My son said that this is the worst it's been since the "end" of the war. He said the troops have been given new rules of engagement, and that they are to "take out" any persons who aggress on the Americans, even if it results in "collateral" damage. Unfortunately, he did have to kill someone in self defense and was told by his commanding officer 'Good kill.'

"My son replied 'You just don't get it, do you?'

"Here we are...Vietnam all over again."

From a 56 year old Navy veteran, relating a conversation he had with a young man who was leaving for Iraq the next morning:

"What disturbed me most was when I asked him what weapons he carried as a truck driver. He told me the new M-16, model blah blah blah, stuff never made sense to me even when I was in. I asked him what kind of side arm they gave him and his fellow drivers. He explained, "Sir, Reservists are not issued side arms or flack vests as there was not enough money to outfit all the Reservists, only Active Personnel". I was appalled to say the least.

"Bush is a jerk agreed, but I can't believe he is this big an Asshole not providing protection and arms for our troops to fight HIS WAR!"

From a 40-year old veteran of the Marine Corps:

"Why is it that we are forever waving the flag of sovereignty, EXCEPT when it concerns our financial interests in other sovereign states? What gives us the right to tell anyone else how they should govern themselves, and live their lives? Why can't we just lead the world by example? I mean no wonder the world hates us, who do they get to see? Young assholes in uniforms with guns, and rich, old, white tourists! Christ, could we put up a worse first impression?"

(To read more from my Iraq mailbag -- and to read these above letters in full -- go to my website: http://www.michaelmoore.com/books-films/dudewheresmycountry/soldierletters/index.php)

Remember back in March, once the war had started, how risky it was to make any anti-war comments to people you knew at work or school or, um, at awards ceremonies? One thing was for sure -- if you said anything against the war, you had BETTER follow it up immediately with this line: "BUT I SUPPORT THE TROOPS!" Failing to do that meant that you were not only unpatriotic and un-American, your dissent meant that YOU were putting our kids in danger, that YOU might be the reason they lose their lives. Dissent was only marginally tolerated IF you pledged your "support" for our soldiers.

Of course, you needed to do no such thing. Why? Because people like you have ALWAYS supported "the troops." Who are these troops? They are our poor, our working class. Most of them enlisted because it was about the only place to get a job or receive the guarantee of a college education. You, my good friends, have ALWAYS, through your good works, your contributions, your activism, your votes, SUPPORTED these very kids who come from the other side of the tracks. You NEVER need to be defensive when it comes to your "support" for the "troops" -- you are the only ones who have ALWAYS been there for them.

It is Mr. Bush and his filthy rich cronies -- whose sons and daughters will NEVER see a day in a uniform -- they are the ones who do NOT support our troops. Our soldiers joined the military and, in doing so, offered to give THEIR LIVES for US if need be. What a tremendous gift that is -- to be willing to die so that you and I don't have to! To be willing to shed their blood so that we may be free. To serve in our place, so that WE don't have to serve. What a tremendous act of selflessness and generosity! Here they are, these 18, 19, and 20-year olds, most of whom have had to suffer under an unjust economic system that is set up NOT to benefit THEM -- these kids who have lived their first 18 years in the worst parts of town, going to the most miserable schools, living in danger and learning often to go without, watching their parents struggle to get by and then be humiliated by a system that is always looking to make life harder for them by cutting their benefits, their education, their libraries, their fire and police, their future.

And then, after this miserable treatment, these young men and women, instead of coming after US to demand a more just society, they go and join the army to DEFEND us and our way of life! It boggles the mind, doesn't it? They not only deserve our thanks, they deserve a big piece of the pie that we dine on, those of us who never have to worry about taking a bullet while we fret over which Palm Pilot to buy the nephew for Christmas.

In fact, all that these kids in the army ask for in return from us is our promise that we never send them into harm's way unless it is for the DEFENSE of our nation, to protect us from being killed by "the enemy."

And that promise, my friends, has been broken. It has been broken in the worst way imaginable. We have sent them into war NOT to defend us, not to protect us, not to spare the slaughter of innocents or allies. We have sent them to war so Bush and Company can control the second largest supply of oil in the world. We have sent them into war so that the Vice President's company can bilk the government for billions of dollars. We have sent them into war based on a lie of weapons of mass destruction and the lie that Saddam helped plan 9-11 with Osama bin Laden.

By doing all of this, Mr. Bush has proven that it is HE who does not support our troops. It is HE who has put their lives in danger, and it is HE who is responsible for the nearly 500 American kids who have now died for NO honest, decent reason whatsoever.

The letters I've received from the friends and relatives of our kids over there make it clear that they are sick of this war and they are scared to death that they may never see their loved ones again. It breaks my heart to read these letters. I wish there was something I could do. I wish there was something we all could do.

Maybe there is. As Christmas approaches (and Hanukkah begins tonight), I would like to suggest a few things each of us could do to make the holidays a bit brighter -- if not safer -- for our troops and their families back home.

1. Many families of soldiers are hurting financially, especially those families of reservists and National Guard who are gone from the full-time jobs ("just one weekend a month and we'll pay for your college education!"). You can help them by contacting the Armed Forces Emergency Relief Funds at http://www.afrtrust.org/ (ignore the rah-rah military stuff and remember that this is money that will help out these families who are living in near-poverty). Each branch has their own relief fund, and the money goes to help the soldiers and families with paying for food and rent, medical and dental expenses, personal needs when pay is delayed, and funeral expenses. You can find more ways to support the troops, from buying groceries for their families to donating your airline miles so they can get home for a visit, by going here.

2. Thousands of Iraqi civilians have been killed by our bombs and indiscriminate shooting. We must help protect them and their survivors. You can do so by supporting the Quakers' drive to provide infant care kits to Iraqi hospitals?find out more here: http://www.afsc.org/iraq/relief/default.shtm. You can also help the people of Iraq by supporting the Iraqi Red Crescent Society?here's how to contact them: http://www.ifrc.org/address/iq.asp, or you can make an online donation through the International Federation of the Red Cross and Red Crescent Societies by going here: http://www.ifrc.org/HELPNOW/donate/donate_iraq.asp.

3. With 130,000 American men and women currently in Iraq, every community in this country has either sent someone to fight in this war or is home to family members of someone fighting in this war. Organize care packages through your local community groups, activist groups, and churches and send them to these young men and women. The military no longer accepts packages addressed to "Any Soldier," so you'll have to get their names first. Figure out who you can help from your area, and send them books, CDs, games, footballs, gloves, blankets?anything that may make their extended (and extended and extended?) stay in Iraq a little brighter and more comfortable. You can also sponsor care packages to American troops through the USO: http://www.usocares.org/.

4. Want to send a soldier a free book or movie? I'll start by making mine available for free to any soldier serving in Iraq. Just send me their name and address in Iraq (or, if they have already left Iraq, where they are now) and the first thousand emails I get at soldiers@michaelmoore.com will receive a free copy of "Dude..." or a free "Bowling?" DVD.

5. Finally, we all have to redouble our efforts to end this war and bring the troops home. That's the best gift we could give them -- get them out of harm's way ASAP and insist that the U.S. go back to the UN and have them take over the rebuilding of Iraq (with the US and Britain funding it, because, well, we have to pay for our mess). Get involved with your local peace group?you can find one near where you live by visiting United for Peace, at: http://www.unitedforpeace.org and the Vietnam Veterans Against War: http://www.vvaw.org/contact/. A large demonstration is being planned for March 20, check here for more details: http://www.unitedforpeace.org/article.php?id=2136. To get a "Bring Them Home Now" bumper sticker or a poster for your yard, go here: http://bringthemhomenow.org/yellowribbon_graphics/index.html. Also, back only anti-war candidates for Congress and President (Kucinich, Dean, Clark, Sharpton).

I know it feels hopeless. That's how they want us to feel. Don't give up. We owe it to these kids, the troops WE SUPPORT, to get them the hell outta there and back home so they can help organize the drive to remove the war profiteers from office next November.

To all who serve in our armed forces, to their parents and spouses and loved ones, we offer to you the regrets of millions and the promise that we will right this wrong and do whatever we can to thank you for offering to risk your lives for us. That your life was put at risk for Bush's greed is a disgrace and a travesty, the likes of which I have not seen in my lifetime.

Please be safe, come home soon, and know that our thoughts and prayers are with you during this season when many of us celebrate the birth of the prince of "peace."

Yours,
Michael Moore

mmflint@aol.com
www.michaelmoore.com
--------------------------------------

jezebel 20:40 - [Link] - Comments ()
...

.
.

familiars

when i'm not co-habiting with a feline, things just don't seem right.

ever since i was a young child, i had an invisible friend i always called "friend." that's my first memory of what some people have said is a "guardian angel." i call it "my familiar."

i started living with cats full-time when i was about ten or eleven years old and my family moved to suburbia where i was able to keep one. from that time on, i've almost always lived with a cat, all usually one-at-a-time, i rarely had more than one feline at a time. all my major cats were separated by years.

my guardian angel, invisible friend, familiar, cat. i don't know exactly how, but i think they are all somehow related, or maybe even the same thing.

i get very emotionally close to the cats i live with, almost psychic or telepathic. felines taught me many things over the years. one of the big things i learned was "carpe diem." sade, my florida cat taught me that one, "live for the moment."

i got sade (pronounced like sadie, named after the marquis de sade) picked her from the litter when she was a little bitty kitty. she was my third major lifetime cat. she lived with me from the time i first moved to florida till the time i left -- over ten years. we lived in many different florida cities and neighborhood together over the years in florida -- some places in tampa, several in gainesville, finally in saint augustine, home of the fountain of youth and nearby magical, mystical misty, musty, oz-like swamplands.

sade was a big-time huntress. she brought me all kinds of animals. birds, snakes, rats, squirrels, rabbits, etc. she also stayed faithfully close to my side through my migraine headaches throughout the 1980s.

sade stayed in florida because i didn't want to subject her to the city life of seattle. she was becoming old and very independent, almost wild. i thought it would be difficult for her to adapt back to city life. so she remained in the swamplands. i heard she eventually became completely feral, ran away from the family i left her with and lived on her own after i moved away. maybe i was the only human she could stand to be with.

i've lived with other cats before and since sade and loved them just as much, but sade was a major one for me. i currently live with what must be sade's reincarnation. she is the same strange color(s), tortoise shell -- black, gray, tan splotches. she has one bluegreen and one brown eye. (sade was the same tortoise shell pattern and colors.)

but my current cat, ume prudence, has a different personality than sade. it's equally good, and she has the same "familiar" qualities as sade did with me to this day. we even communicate as well, sometimes telepathically it seems.

a feline familiar has been and continues to be a major source of life sustanence for me. i'm still trying to figure out if those few feline "personalities" i spent time with, all one-at-a-time in succession over the years, was the same invisible friend i first met as a very young little child.

maybe this friend, this familiar of mine prefers to inhabit bodies of cats? who knows....

...


jezebel 06:35 - [Link] - Comments ()
...
2003-12-20

finally. the infamous Roy Horn attack video debuts on the internet.

see below:

video: roy horn wacked by tiger.

...


jezebel 22:25 - [Link] - Comments ()
...
2003-12-18


[Site "www.ChessWorld.net"]
[Date "2002.10.25"]
[Round "NA"]
[White "Goof"]
[Black "jezebel"]
[Result "1-0"]
[Termination "Black resigned"]
[WhiteElo "1503"]
[BlackElo "1625"]
[Mode "ICS"]
[DateLastMove "2003.12.9"]
[ECO "A00"]
[Board "134012"]

1. Nb1c3 Nb8c6 2. Ng1f3 e5 3. e4 Bf8c5 4. Nc3d5 Ng8f6 5. c3 Nf6xe4 6. Nd5e3 d5 7. Bf1b5 Bc5xe3 8. fxe3 a6 9. Bb5xc6 bxc6 10. O-O Bc8g4 11. d3 Ne4d6 12. Qd1a4 Bg4d7 13. Nf3xe5 O-O 14. e4 f5 15. exd5 Rf8e8 16. Ne5xd7 Qd8xd7 17. dxc6 Qd7e7 18. Bc1f4 Nd6b5 19. Qa4c4 Qe7f7 20. Qc4xf7 Kg8xf7
21. a4 Nb5a7 22. Bf4xc7 g6 23. g4 Ra8c8 24. Bc7b6 Na7xc6 25. gxf5 g5 26. h3 Kf7f6 27. b4 Nc6e5 28. Bb6d4 Re8e7 29. Ra1e1 h5 30. c4 Rc8e8 31. Bd4c3 Kf6f7 32. Re1e3 g4 33. hxg4 Ne5xg4 34. Re3e4 Ng4e3 35. Rf1f4 Ne3g4
36. Bc3d4 Re7xe4 37. dxe4 Re8b8 38. b5 Rb8d8 39. e5 a5 40. e6 Kf7e7 41. f6 Ke7xe6 42. f7 Rd8f8 43. Bd4c3 Rf8xf7 44. Rf4xf7 Ke6xf7 45. b6 Ng4f6
46. Bc3xf6 Kf7xf6 47. b7 1-0

...


jezebel 01:00 - [Link] - Comments ()
...
2003-12-16



holy spiders

over the recent few days, constant reminders of holes and spiders keep appearing from outlets of media and jumping at me.

it all began with the domain i created. it is of course called http://spidermoon.net. i created this in the late 1990s as a project that would help me learn html and have an online journal afterwards. it has since become that and more.

why spidermoon? i've always been interested in all kinds of spiders. they are creative. they make cobworks of art. i was making a web of sorts as well. spiders sometimes live in ...

holes -- of all kinds -- holes have always intrigued me. i even like courtney love's rock band "hole." i like all kinds of holes. big holes, small holes, clean holes, dirty holes, black holes, worm holes, spider holes, etc.

i also like the moon. sometimes the moon is a spider. the new moon is a hole.

in my various trial and error creations of web pages and links of learning html at the original spidermoon.net, i used a title page or homepage called sanctum sanctorum for a while. that page is now retired to a simple link in a more recent version. but on that old homepage of the old spidermoon is a link called "all we need is a hole to crawl into" which to me was just another version of the whole hole thing, and the black-hole related links i was posting on the page at that time. to visit, just scroll down till you see "all we need is a hole to crawl into" and click.

nothing against saddam. maybe he was bored and surfing one day and he fell into the whole spiderhole idea from me at spidermoon.net -- the idea that all anyone ever needed was a hole to crawl into.

it's there -- digital proof. i first heard the term "spiderhole" in the vietnam war days when i was a kid. they were viet cong pajama spiders back then. i had the spidermoon hidey-hole no-pajama idea first. saddam got tangled in it, at best. he's welcome to it. anyone is, of course. just give me credit due, my deserved nod for this spiderhole, please. thank you.
--
jezebel 17:57 - [Link] - Comments ()
...


posted to: oitribe

as for asking where i've been. i never was really gone. been lurking and typing in other groups lately. just not much going on in oitribe, probably because everyone's afraid to say anything for fear of being deleted in oitribe. who knows. who cares.

i've been busy doing other things and trying to catch up on everything i got behind in while doing things with mom and dad when they visited here last month. we had a good time and it was nice being with them. they are about the best as anyone could hope for as far as people go, and they are wonderful parents too. so i got behind in everything and i'm still trying to catch up.

i have also been lurking and writing in the carnivale group because they are cool people over there and carnivale is the coolest thing on tv since captain kangaroo. in case anyone is interested, it got renewed for a second season and will be back next year. that means everyone has a year to subscribe to hbo and watch the series, the first twelve episodes, now, if you missed it. no reason to miss it. it is too good. besides, michael j. anderson is one of the lead roles. michael j. anderson is an actor with oi. he also played the dancing man in twin peaks. in carnivale, he gets a lead role as samson, and shows his acting skills like a pro. the entire "carnivale" series is most excellent. need i say more?

here's a few news items to get us all back in the mood for communicating with each other here. if you don't like these subjects you are welcome to post comments of your own, regarding whatever. but i just need to pass this stuff on because it's too good to let it go to waste.

hugs, kisses and flagellations

jezebel

..................

== THE MEDIA SKEW ==
Fertile weeds from the savage garden of the SF Gate newswires
==

Big Bad America Finally Slaps Sad Ugly Mosquito == Well gosh golly it only took upwards 400+ dead U.S. soldiers (and counting) and over 10,000 dead innocent Iraqi citizens (and counting) and countless tens of thousands of dead Iraqi soldiers and about 150 billion in your tax moneys (and counting) and the screeching blood sacrifice of both our national pride and our international status and the gutting of our foreign policy, and he was of course no threat to America whatsoever and never had much of a military force to begin with and if he ever had any WMD he destroyed them over a decade ago, and we brutally invaded his unhappy nation and laid waste to it for absolutely no justifiable reason whatsoever, but finally Saddam Hussein has been captured alive, yay yay go team. Shortly after soldiers pulled an aged, bearded Saddam from a makeshift cellar, Defense Secretary Donald "black souled" Rumsfeld was delivering the news of the prized capture to Bush, who stopped coloring in his favorite book and looked up all startled and let out the cutest happy little gurgle. The anticlimatic end to a nine-month search for the dictator instantly changed the politics of Iraq back in America, where huge amounts of insanely gullible citizens instantly upgraded their view of BushCo in the polls, because this is how really quite sad and stupid many have become and this is how useless polls are, that Saddam's capture suddenly means BushCo is some sort of decent leader and that the capture somehow negates, you know, a vile and budget-reaming and oil-sucking and U.N.-violating and utterly demeaning war no one wanted. Yay. Go team.
http://sfgate.com/cgi-bin/article.cgi?f=/n/a/2003/12/11/state1427EST7522.DTL&nl=fix

== Hey Baby Come To This Rancid Soil Mound Often? == Researchers reported they've found a gene responsible for drunkenness in worms, a discovery that boosts the fight against alcoholism and the neverending fight against worms who come home after a long day burrowing blindly in some random filthy dirtpile only to suck down a microgram of tequila and start railing about the goddamn injustices of the soil system and then get pissed off at the fact his rotting garbage is cold and start wailing on the maggots with a leather belt. After six years of work on the project, Dr. Steven McIntire can now spot a soused worm about as well as a cop can spot a drunken driver. For starters, the drunken worms moved slower and more awkwardly than sober ones, which is just the most totally astounding observation ever and should rock the foundations of the scientific world because who could've imagined alcohol should have such an effect I mean wow. Teetotaler worms form a neat S shape to power propulsion while drunken worms body's were straighter and less active, mostly, McIntire figured using his super-scientific brain, because they were, you know, totally freakin' drunk. The drunks laid fewer eggs, too, and also tended to grind lasciviously against the nonexistent hips of other, totally jaded, bitchy little worms who all wore way too much makeup who think the drunk worms are total jerks who probably still live at home with their mommies who are also their daddies. Or something.
http://sfgate.com/cgi-bin/article.cgi?f=/n/a/2003/12/11/state1421EST0091.DTL&nl=fix

== Happy Healthy Deer Leave Happy Healthy Mangled Carcasses == Tissue samples from more than 1,000 deer and elk that hunters killed in Montana this season have tested negative for chronic wasting disease, the state wildlife agency says. "It's certainly good news," said Ron Aasheim of the state Department of Fish, Wildlife and Parks. "But as we've said in the past, we certainly expect that at some point, we're going to find (chronic wasting disease) in Montana. It surrounds us on three sides." Hunters across the state were asked to leave deer and elk heads at game stations and in drop buckets so game officials could collect tissue samples for testing. Aasheim said hunters submitted about 1,600 samples. Of those, 1,030 have been processed so far and all were negative for the disease, he said. "Wasting disease could be very very bad for these poor deer. It could, you know, kill them," he added, examining the severed head of a majestic elk that had been blown to crap by some macho Montana dink and his big manly rifle. "I mean, thank god these animals will now live healthy disease-free lives so they may then have their necks mutilated by the 20 shotgun blasts of some drunk guy named Karl."
http://sfgate.com/cgi-bin/article.cgi?f=/n/a/2003/12/11/state1427EST7522.DTL&nl=fix"

== God Only Listens To Coldplay And Old James Brown == Grammy-winner and oddball recluse singer Lauryn Hill launched into an unscheduled but absolutely wonderful little tirade against priests who abuse children during a Christmas concert at the Vatican attended by top clergymen. Hill read a lengthy statement criticizing the church and its leaders during the concert, where she was one of the featured performers in an annual Christmas benefit to raise money for Roman churches so they can build more and better equipped leather fetish dungeons and afford only the finest in Italian cock rings and Viagra supplements and spiked doggie collars to go with the incredibly expensive array of lawyers they retain to protect their army of desperately horny priests when said priests Michael Jackson some altar boy with some candy behind the rectory. "This outburst reveals incredibly bad manners on the part of Ms. Hill," panted Monsignor Rino Fisichella, who had been grinding his arthritic pelvis into the hindquarters of his young driver Ricardo and licking the back of his neck during the previous set by "those badass mofos the Black Eyed Peas" before he was forced to slow down for Hill's tirade. "Dude! 'Taint no one better when I'm down in the crack for getting my moan on than some Missy Elliot, noamsayin'? Damn!" http://sfgate.com/cgi-bin/article.cgi?f=/n/a/2003/12/14/state1051EST0012.DTL&nl=fix

----------------------------------------------
All contents, except the swearing and the random blasphemy, (tm) (c) 2003 SFGate.


   I've been trying for some time to develop a lifestyle that doesn't require my presence.
                -- Gary Trudeau

...


jezebel 04:56 - [Link] - Comments ()
...
2003-12-13


[Site "www.ChessWorld.net"]
[Date "2003.5.25"]
[Round "NA"]
[White "-Dora-"]
[Black "jezebel"]
[Result "1-0"]
[Termination "Black resigned"]
[WhiteElo "2071"]
[BlackElo "1627"]
[Mode "ICS"]
[DateLastMove "2003.12.6"]
[Board "249761"]

1. e4 Nb8c6 2. d4 d5 3. exd5 Qd8xd5 4. Ng1f3 f6 5. c4 Qd5e4 6. Bc1e3 Bc8g4 7. Bf1e2 Nc6b4 8. Qd1a4 Nb4c6 9. Nb1c3 Qe4f5 10. d5 Bg4xf3 11. Be2xf3 b5 12. Qa4xb5 Ra8b8 13. Qb5xc6 Ke8d8 14. Nc3b5 Qf5e5 15. Nb5d4 Rb8b6 16. Qc6xb6 axb6 17. Nd4c6 Kd8c8 18. Nc6xe5 fxe5 19. a4 Ng8f6 20. a5 Kc8b7 21. d6 c6 22. axb6 exd6 23. Ra1a7 Kb7b8 24. Bf3xc6 1-0

...


jezebel 18:10 - [Link] - Comments ()
...
2003-12-12
night owls

that's interesting bob. i was also a night owl for the first forty-something years of my life, until about a year ago, when my sleeping habits changed. i think it had something to do with the job i worked for the previous ten years.

about one-third of my work shifts were graveyard (always my preferred, favorite shift as ld tele operator). so about a third or more of the time i worked, i was awake all night and going to bed about 8 or 9 in the morning and sleeping all day.

then i got laid off and my life changed again. my sleep habits gradually changed to what they currently are. now, i go to bed between the hours of 9:00 to 11:00 pm and i wake up about 2:30 or 3:00 am. so i sleep about the same five or six hours every cycle but i've changed from a night owl till the time i go to sleep, normally was about 3-4am, to a night owl from the time i wake up which is about 2-3am. so i'm still a night owl, but it's at the beginning of my day instead of at the end. strange. huh? my mom does the same thing. she gets up very early in the morning also. she has for as long as i can remember.

it's also funny, bob, that when i was a kid and believed in christianity and all that stuff i was afraid to go to sleep at night too, but when i matured and stopped being religious, i lost the fear of death.

now i worry about losing my independence while i'm still living. we really don't have much control over what happens to us after we die, so why worry about that? but we can somewhat control our reality while we live, so that's what i think we should be concerned about while we still can. ok, philosophy session is over now. everyone go home.

jezebel 04:49 - [Link] - Comments ()
...
2003-12-11


.
.

d... dearest, i promise i am not mechanically moderating anyone here. no settings have been changed. if your postings are not going thru then it's a yahoo thing.

i would love to see you and michael moore debate. that would be fun to watch.

------------------------
you wrote:

Okay, and all I am saying is that MM is a hypocrite because he uses the SAME gimmicks to illustrate his metaphors.  
------------------------

my reply:

congratulations you are way correct to say the gimmicks they both use are the same film-making techniques.

indeed it seems the optical projections and all this film making may be getting you a little starry-eyed from all the sparkling lights and twinkling turkeys dripping with glistening grease, causing you to see some things that are not total reality.

moore is not the hypocrite here. bush would be the hypocritical dude in this instance. michael moore is a movie director/actor. of course he's using hollywood techniques. that's how one makes comprehensible films -- documentary or not.

i could be remembering wrong, it seems long ago now, but when i went to cinematography classes way back in art school years, realism in filmmaking did not necessarilly mean complete truth. it meant how things, anything, can be made to look realistic on film.

besides being a damn-good actor, georgy baby bush is the freakin' president of the world. georgy is not supposed to be using misdirection via hollywood techniques to get things done. he's supposed to be using honest straightforward statesmanship (i realize that is somewhat of an oxymoron) yet georgy baby uses hollywood techniques and slight-of-hand tactics much more than moore. look who bush's political campaign manager is. he's one of the biggest hollywood guys in politics. (i forget his name, it's a problem i have.) karl row, carl rogue, rove, something like that.

still, bush is yet a pawn, moved however brilliantly (yes i know i've said this before). whoever is moving the pieces on this global board, the wolfywitz pack i presume. whoever it is using these techniques for manipulation of the masses for political power or other similar gain -- it is much different and much more evil and debase than moore's main reason, which is simple, straightforward capitalism -- to sell books. opening a few people's eyes is a fortunate bi-product.

this presidential turkey stunt is just the latest of the bush regime's many sneaky actions along its trip down the path toward the as yet unseen, much more slimebally goal or outcome the bush royals ultimately hasve in store for it's "worthless, puny, obviously expendable" citizens in the near and distant future of it's vast oily empires. it's way more than michael moore could ever dream up.




jezebel 06:07 - [Link] - Comments ()
...
2003-12-09


[Site "www.ChessWorld.net"]
[Date "2003.12.9 "]
[Round "NA"]
[White "rdsandy"]
[Black "jezebel"]
[Result "1-0"]
[Board "250429"]

1. d2-d4 d7-d5 2. c2-c4 b7-b6 3. Nb1-c3 dxc4 4. e2-e4 Bc8-b7 5. Bf1xc4 g7-g6 6. Ng1-f3 f7-f6 7. O-O e7-e5 8. dxe5 Qd8xd1 9. Rf1xd1 fxe5 10. Nf3xe5 Ng8-f6 11. f2-f3 Nb8-d7 12. Bc4-f7 Ke8-e7 13. Ne5xd7 Ke7xf7 14. Nd7-e5 Kf7-e6 15. Bc1-f4 Bf8-d6 16. Ne5-d3 Ra8-d8 17. e4-e5 Bd6-c5 18. Nd3xc5 Ke6-f5 19. exf6 Rd8xd1 20. Ra1xd1 bxc5 21. Nc3-d5 Bb7xd5 22. Rd1xd5 Kf5xf4 23. Kg1-f2 Rh8-f8 24. g2-g3 1-0

...


jezebel 18:08 - [Link] - Comments ()
...


[Site "www.ChessWorld.net"]
[Date "2003.12.9 "]
[Round "NA"]
[White "rdsandy"]
[Black "jezebel"]
[Result "1-0"]
[Board "250429"]

1. d2-d4 d7-d5 2. c2-c4 b7-b6 3. Nb1-c3 dxc4 4. e2-e4 Bc8-b7 5. Bf1xc4 g7-g6 6. Ng1-f3 f7-f6 7. O-O e7-e5 8. dxe5 Qd8xd1 9. Rf1xd1 fxe5 10. Nf3xe5 Ng8-f6 11. f2-f3 Nb8-d7 12. Bc4-f7 Ke8-e7 13. Ne5xd7 Ke7xf7 14. Nd7-e5 Kf7-e6 15. Bc1-f4 Bf8-d6 16. Ne5-d3 Ra8-d8 17. e4-e5 Bd6-c5 18. Nd3xc5 Ke6-f5 19. exf6 Rd8xd1 20. Ra1xd1 bxc5 21. Nc3-d5 Bb7xd5 22. Rd1xd5 Kf5xf4 23. Kg1-f2 Rh8-f8 24. g2-g3 1-0

...


jezebel 17:38 - [Link] - Comments ()
...


[Site "www.ChessWorld.net"]
[Date "2003.12.9 "]
[Round "NA"]
[White "gordon gecko"]
[Black "jezebel"]
[Result "1-0"]
[Board "250081"]

1. e2-e4 Nb8-c6 2. Ng1-f3 f7-f6 3. d2-d4 d7-d5 4. e4-e5 fxe5 5. dxe5 Bc8-g4 6. Bc1-f4 e7-e6 7. Bf1-b5 Ng8-e7 8. O-O Ne7-f5 9. c2-c3 a7-a6 10. Bb5-a4 b7-b5 11. Ba4-c2 Bf8-c5 12. h2-h3 Bg4xf3 13. Qd1xf3 Qd8-h4 14. Bc2xf5 g7-g5 15. Bf4-g3 Qh4-h6 16. Bf5-g4 O-O-O 17. b2-b4 Rh8-f8 18. Qf3-e2 Bc5-b6 19. a2-a4 d5-d4 20. axb5 d4-d3 21. Qe2-e4 d3-d2 22. Qe4xc6 axb5 23. Ra1-a8 1-0

...


jezebel 17:19 - [Link] - Comments ()
...


[Site "www.ChessWorld.net"]
[Date "2003.5.6"]
[Round "NA"]
[White "Santa Clause"]
[Black "jezebel"]
[Result "1-0"]
[Termination "Black resigned"]
[WhiteElo "1790"]
[BlackElo "1590"]
[Mode "ICS"]
[DateLastMove "2003.11.29"]
[Board "237082"]

1. d4 Ng8f6 2. c4 d5 3. Nb1c3 b6 4. e3 Bc8b7 5. Ng1f3 e6 6. Bf1e2 Nb8d7 7. O-O c5 8. a3 a5 9. b3 Nf6e4 10. Bc1b2 Ne4g5 11. cxd5 exd5 12. Be2b5 Bf8d6 13. dxc5 bxc5 14. Nc3xd5 O-O 15. Nf3xg5 Ra8a7 16. b4 Qd8xg5 17. e4 Qg5h6 18. g3 Bb7a6 19. Bb5xa6 Ra7xa6 20. Qd1d3 Bd6e5 21. Ra1b1 Ra6d6 22. Rb1d1 Be5xb2 23. bxa5 Nd7f6 24. Nd5e7 Kg8h8 25. Qd3xd6 Nf6xe4 26. Ne7g6 hxg6 27. Qd6xf8 Kh8h7 28. Rd1d8 1-0

...


jezebel 06:11 - [Link] - Comments ()
...
2003-12-07

From News of Delaware County:

Music, art and literature merge in Patti Smith's world

By Joe McAllister , CORRESPONDENT  12/03/2003

"Although she has taken the road less traveled, punk rock poetess,
anti-establishment hipster, counterculture rebel and now visual artist, Patti Smith has come full circle.

The journey that began in the biker bars and Bowery flophouses of the downtown New York to the Whitney and Guggenheim Museums in Mid-town Manhattan and the alfresco cafes and streets of Paris, has arrived in
Philadelphia - where Smith attended grammar school - with her exhibition of drawings entitled "Strange Messenger: The Work of Patti Smith" now showing
at the Institute of Contemporary Art (ICA) on the campus of the University of Pennsylvania.

Smith has transcended the boundaries of music, art and literature in a multi-media mosaic. Patti Smith is James Joyce, Jack Kerouac, Bob Dylan,
Arthur Rimbaud and Iggy Pop in tight jeans and leather jacket.

She is a living rock 'n' roll iconoclast having written or collaborated with Blue Öyster Cult, Bruce Springsteen, Todd Rundgren, Johnny Winters,
playwright Sam Shepherd, artist Robert Mapplethorpe and credited with pioneering the New York punk scene.

After Janis Joplin, she is the leading female representative of the historically male-dominated rock genre of music.

From the '70s album Horses to her latest compilation disc LAND 1975-2002, Smith has provoked a generation of malcontents and socially conscious listeners with her poetry set to music and appears as relevant today as she
was when she ruled the roost at the CBGB club during the late '70s New York-spawned punk scene.

Although punk is a term closely associated with Smith, it's one she eschews.

Smith says she was only "trying to inspire people to take stands, to use their voice, to realize they have power."
In true Patti Smith eclectic style, this renegade renaissance woman combined spoken word, music, and art in a recent concert at the Zellerbach Theater to celebrate her exhibition. "Three-chord rock merged with the power of the
word" is how Smith describes her music. An enthusiastic sold-out crowd, bridging a 30-year generational gap, came to see and hear this "strange
messenger."

Known as the Thin White Duchess - the female version of the David Bowie persona - Patti Smith appeared as the Woman in Black with a rangy head of
gray hair at her University of Pennsylvania performance. Her youthful exuberance belied her 56 years.

In strong voice, the androgynous feminist featured a taste of her immense discography including the pop-punk "Dancing Barefoot," the spectral "Ghost Dance," a Jim Morrison-inspired version of "Break It Up," a torching
interpretation of "Birdland," and an audience rousing rendition of her lone mega-hit "Because the Night," co-written by Springsteen.

A child of the '50s, Smith is as relevant today as when she first read her poems publicly at St. Marks Church in New York City in the early '70s. The Zellerbach show mixed poetry, music and visual art in a powerful, thought provoking, yet hand-clapping presentation.
What other artist could read the Declaration of Independence on stage and turn it into a venomous diatribe against the present administration followed
by the political punch of "People Have the Power"? Only Patti Smith could pull it off with heart felt conviction devoid of any show business
pretension.

Todd, a twenty-something Penn student, who did not want to give his last name, was one of many '80s babies in the audience.

"My sister introduced me to her music. Her music is such a powerful expression of the female voice. She changed the face of rock music," he
says.

With "Strange Messenger," a collection of 50 drawings and 23 small photographs, Smith exposes herself to a medium she has labored in since the
1960s. Through a raw yet powerful fusion of text and graphics, mostly in graphite and colored pencil with an occasional watercolor, the show is Smith's observational prose seamlessly rendered in a visual setting.

Coincidentally, this exhibition was initially curated by the Warhol Museum in Pittsburgh and is being shown at the ICA, which also exhibited the late Robert Mapplethorpe. Both Mapplethorpe and Warhol were contemporaries and confidantes of Smith in her formative years as an artist.

"The Mapplethorpe and Warhol connections are very much there. We gave Warhol his first show. We gave Mapplethorpe, her closest friend and lover, his last show," says ICA Director Claudia Gould. "I like that ICA shows artists who are moving out of their box and also think that, being at a university,
students should be exposed to a wide variety of multi-disciplinary influences."

"Strange Messenger" is a running social commentary on art, music, politics and the environment, stretching over a quarter century. The emotion range of
the exhibit courses from the humorous "If it isn't a Duncan, it isn't a yo-yo, 1967," a introspective 1969 "Self-Portrait," the urbanized, paint on cardboard "Pizza Box 2001" to the haunting digital image tribute to 9/11, "South Tower Souls," an event which Smith says "galvanized" her.
What does the cross-melding of literature, music, and visual representation that Smith has transgressed mean for the direction of contemporary art?
"A trend that is happening in contemporary arts is the stronger emphasis on the viewer experience and the increasing use of technology and new media
into exhibitions," observes ICA publicist John McInerney.

"There are still artists that work in specific mediums and genres but there does seem to be more synthesis and merging of approaches and disciplines in
contemporary art."

"Strange Messenger" dares to challenge communications guru Marshall McLuhan's revolutionary claim that "the medium is the message." In this strange case, both the messenger and the media are one.

If you go: Strange Messenger: The Work of Patti Smith runs through Dec. 7 at the Institute of Contemporary Art, University of Pennsylvania, 118 S. 36th
Street, Philadelphia, PA 19104. For more information, call 215-898-5911 or visit www.icaphila.org "

Sari Gurney
http://www.kaapeli.fi/aiu/ps/

...


jezebel 06:04 - [Link] - Comments ()
...
2003-12-04


[Site "www.ChessWorld.net"]
[Date "2003.7.2"]
[Round "NA"]
[White "ProfessorLenson22055"]
[Black "jezebel"]
[Result "1-0"]
[Termination "Black resigned"]
[WhiteElo "1734"]
[BlackElo "1620"]
[Mode "ICS"]
[DateLastMove "2003.11.21"]
[ECO "C44"]
[Board "272817"]

1. e4 e5 2. Ng1f3 Nb8c6 3. c3 a5 4. Bf1b5 Bf8c5 5. Bb5xc6 bxc6 6. O-O Ng8f6 7. Nf3xe5 Nf6xe4 8. d4 Bc5b6 9. Rf1e1 f6 10. Re1xe4 fxe5 11. Re4xe5 Ke8f7 12. Bc1g5 1-0

...


jezebel 19:19 - [Link] - Comments ()
...