Archive Search
Links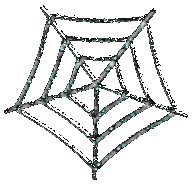 -spidermoon.net
-oi tribe
-futurepast
cobweblog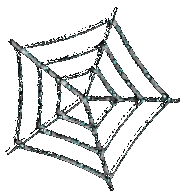 ...
Archives


Nov/2004
Sep/2004
Aug/2004
Jul/2004
Jun/2004
May/2004
Apr/2004
Mar/2004
Feb/2004
Jan/2004
Dec/2003
Nov/2003
Oct/2003
Sep/2003
Aug/2003
Jul/2003
Jun/2003
May/2003
Apr/2003
Mar/2003
Feb/2003
Jan/2003
Dec/2002
Nov/2002
Oct/2002
Sep/2002


Aug/2002
thru
Aug/1998
et al.
...
more links

gristmagazine.com
-
AP wire
-
UPI
-
radio free europe
-
the mystica.com
-
carnivale interviews
-
slate.com
-
cobweblog newsroom
-
electronic intifada
diaries project
-
M E R
-
arianna
-
truth out
-
counterpunch
-
drudge
-
VOXNYC
-
antiwar
-
infowars
-
online journal
-
babel magazine
-
democratic
underground
-
island radar
-


-
-
-

-

-

-

-

-

-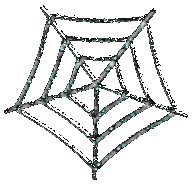 dictionary
........
google
........
daypop


this is:
spidermoon blog
--
a journal of
the futurepast

...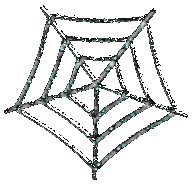 oi tribe


Click
to subscribe
to oitribe

contact:
jezebel
@
spidermoon.net

sign please
guestbook
???
what you are?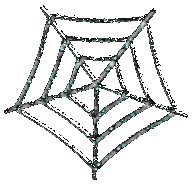 -spidermoon.net
-oi tribe
-

futurepast
cobweblog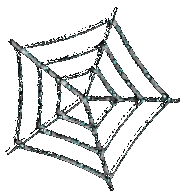 ...
Archives

Nov/2004
Sep/2004
Aug/2004
Jul/2004
Jun/2004
May/2004
Apr/2004
Mar/2004
Feb/2004
Jan/2004
Dec/2003
Nov/2003
Oct/2003
Sep/2003
Aug/2003
Jul/2003
Jun/2003
May/2003
Apr/2003
Mar/2003
Feb/2003
Jan/2003
Dec/2002
Nov/2002
Oct/2002
Sep/2002
Aug/2002
thru
Aug/1998
et al.
...
more links

AP wire
-
UPI
-
radio free europe
-
poynter.org
-
slate.com
-
newsroom
-
electronic intifada
diaries project
-
M E R
-
arianna
-
truth out
-
counterpunch
-
drudge
-
carnivale interviews
-
VOXNYC
-
antiwar
-
infowars
-
online journal
-
babel magazine
-
democratic
underground
-
island radar
-


-
-
-

-

-

-

-

-

-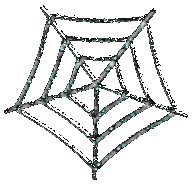 dictionary
........
google
........
daypop


this is:
spidermoon blog
--
a journal of
the futurepast

...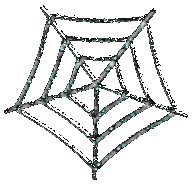 oi tribe


Click
to subscribe
to oitribe

contact:
jezebel
@
spidermoon.net

sign please
guestbook
???
what you are?

and s-integrator
2004-03-31

from: drowned in sound

The date: 17th March 2004

A Fender Stratocaster guitar may not be everyone's idea of the perfect Mother's Day gift, but Patti Smith's son Jackson chose wisely. When mum plays it for the first time tonight, she kneels down, points the fret board into the monitor, and as the feedback howls, launches into a blistering version of "25th Floor" from 1978's album "Easter." This, from a woman of 57. Although Patti Smith has been based in New York throughout her artistic career, London is her second city and she chose this tiny college hall to try out material from new album "Trampin'", accompanied by her regular touring and recording band, consisting of guitarists Lenny Kaye and Oliver Ray and drummer Jay Dee Daugherty. "We'll do the new songs really badly," she warns, incorrectly. New number "My Blakean Year" pays homage to the radical British thinker and poet William Blake, while "Peaceable Kingdom" and "Gandhi" both surpass much of her 1990's output. The Bible has always been an inspiration but these days Smith sounds more spiritual than ever. "Forgive my iniquities, Lord" she prays at one point, in contrast to the famous line "Jesus died for somebody's sins - but not mine" from "Gloria," with which she closes the set. Except that's not quite the end, because this being St Patrick's night, she finishes with an absurd Irish murder ballad, accompanying herself on clarinet. In a recent interview, Smith claimed "I think my contribution to rock'n'roll has always been for me like military duty. This is sort of how I feel, that I am always somehow recruited again." It's good to have her still in service.

....


The date: 18th March 2004

We're in a beautifully ornate church called St Giles in the Fields, somewhere in the centre of London town. There is a proper mixture of people here; some straight, some gay; some pierced and coloured in with pink felt tips; some guardian readers.There are bands here (The Kills and Roddy from Idlewild).

I think I am one of the youngest. I know that my boy probably is the youngest here. Everyone waits.

Then a priest comes to the front and thanks us for coming. He tells us that part of the cost of the tickets will go to the repair of the church organ, and he thanks our host for her generosity. We smile and applaud. Then we all spy her making her way along the side of the church, past the pews full of expectant people. Then she is on the stage, on the alter looking back at us. For some reason I think I might cry, and she hasn't even said a word.

Patti Smith decided some years ago to do a poetry reading in one of her favourite churches in England. She wanted to come here and use the church for a purpose other than for Sunday sermon. She doesn't want to preach at us, or convert us, she just wants us to sit and listen. Which we all do. We sit and listen and try our hardest to take in every single word, because it's unlikely that this is going to happen to any of us again.

There are no histrionics here. No falling to her knees and yelling to God. Just Patti, her band (including The Lenny Kaye), and her poetry book.
She reads us Milton, Shelley and Walt Whitman. Some songs are played. Patti cries and wishes her mother happy birthday. She tells us that Keats, Shelley and Milton all baptised their children in this very Church.

Everyone stares in wonder, and I wish that Patti had been my teacher at school. If she had been, maybe I would have gone more. But then I got to thinking that in some way she has been my teacher. Sitting at home worried about the world when I was 14,15 or 16, reading books about Patti, reading books by Patti. And now I am here in the same breathing space as her, and I have to watch myself so I don't get too overwhelmed by it all and run screaming from the room. I don't know every word to all her songs. I couldn't even tell you the titles of most of them. But I know that she is special and fantastic and beautiful and I know that I had a good teacher, even though she took some years to find. Thank You.
-- http://www.drownedinsound.com

...



jezebel 01:00 - [Link] - Comments ()
...
2004-03-29


[Site "www.ChessWorld.net"]
[Date "2002.10.31"]
[Round "NA"]
[White "jezebel"]
[Black "chessH"]
[Result "0-1"]
[Termination "White resigned"]
[WhiteElo "1570"]
[BlackElo "1509"]
[Mode "ICS"]
[DateLastMove "2004.3.15"]
[Board "137692"]

1. e4 e5 2. f4 exf4 3. d4 Bf8e7 4. Bc1xf4 d6 5. Nb1c3 Ng8f6 6. e5 dxe5 7. dxe5 Nf6g4 8. h3 Qd8xd1 9. Ra1xd1 Ng4h6 10. g4 Be7h4 11. Ke1e2 O-O 12. Nc3d5 Nb8a6 13. Ng1f3 c6 14. Nf3xh4 cxd5 15. Bf1g2 f6 16. Bg2xd5 Nh6f7 17. e6 Rf8e8 18. Rh1e1 Bc8xe6 19. Ke2f2 Be6xd5 20. Re1xe8 Ra8xe8 21. Rd1xd5 Na6b4 22. Rd5d7 Nb4xc2 23. Rd7xb7 a5 24. Nh4f5 Nc2b4 25. Nf5e7 Kg8h8 26. Rb7a7 Nb4d3 27. Kf2f3 Nd3xb2 28. Ne7g6 hxg6 29. Ra7xf7 a4 30. Rf7c7 Nb2d3 31. h4 Nd3b4 32. a3 Nb4d5 33. Rc7c4 Re8a8 34. Kf3e4 Nd5e7 35. Rc4c7 Ne7g8 36. Bf4d2 Ng8h6 37. Ke4f4 Ra8a6 38. Rc7c8 Kh8h7 39. Bd2b4 Nh6f7 40. Bb4e7 g5 41. Kf4g3 gxh4 42. Kg3xh4 Ra6e6 43. Rc8c7 Nf7e5 44. Kh4h5 g6 45. Kh5h4 g5 46. Kh4h5 Kh7g8 47. Be7b4 Re6a6 48. Rc7c5 Ne5d3 49. Rc5b5 Kg8f7 50. Bb4c3 Nd3f2 51. Rb5b7 Kf7e6 52. Bc3d4 Nf2h3 53. Bd4e3 Nh3f4 54. Be3xf4 gxf4 55. Rb7b2 Ra6a5 56. Kh5h6 Ke6e5 57. Rb2e2 Ke5d4 58. Kh6g6 Ra5a6 59. Kg6f5 f3 60. Re2e4 Kd4d3 61. Re4f4 Kd3e2 62. g5 fxg5 63. Rf4e4 Ke2f1 64. Kf5xg5 f2 65. Re4c4 Kf1g2 66. Rc4c2 Kg2g1 67. Kg5g4 f1=Q 68. Kg4g3 Ra6g6 0-1

...


jezebel 03:22 - [Link] - Comments ()
...
2004-03-22



[Site "www.ChessWorld.net"]
[Date "2003.5.6"]
[Round "NA"]
[White "jezebel"]
[Black "Ken"]
[Result "0-1"]
[Termination "White resigned"]
[WhiteElo "1571"]
[BlackElo "1723"]
[Mode "ICS"]
[DateLastMove "2004.3.7"]
[Board "237103"]

1. Nb1c3 e5 2. b3 Ng8f6 3. d3 h6 4. h4 d5 5. d4 Nb8c6 6. Ng1f3 Bf8b4 7. Bc1b2 Nf6e4 8. Qd1d3 f6 9. a3 Bc8f5 10. Qd3e3 exd4 11. Nf3xd4 Bb4c5 12. Nc3xe4 dxe4 13. c3 Qd8d5 14. O-O-O b5 15. Qe3g3 Nc6xd4 16. cxd4 O-O-O 17. Qg3e3 Bc5b6 18. f3 Qd5c6 19. Bb2c3 a5 20. g4 Bf5e6 21. Bf1g2 b4 22. axb4 axb4 23. Kc1c2 bxc3 24. Qe3xe4 Be6d5 25. Qe4f5 Kc8b7 26. Rd1d3 Qc6b5 27. Kc2xc3 Rh8e8 28. Kc3d2 Bb6a5 29. Kd2c2 Re8xe2 30. Kc2d1 Re2xg2 0-1

...


jezebel 04:24 - [Link] - Comments ()
...
2004-03-20



[Site "www.ChessWorld.net"]
[Date "2003.5.25"]
[Round "NA"]
[White "purefan"]
[Black "jezebel"]
[Result "1-0"]
[Termination "Black resigned"]
[WhiteElo "1080"]
[BlackElo "1588"]
[Mode "ICS"]
[DateLastMove "2004.3.2"]
[Board "250226"]

1. e4 Ng8f6 2. Nb1c3 Nb8c6 3. Ng1f3 e5 4. Bf1b5 h6 5. d3 a6 6. Bb5c4 Bf8c5 7. O-O Nc6d4 8. Nf3xe5 Qd8e7 9. Bc4xf7 Ke8f8 10. Ne5g6 Kf8xf7 11. Ng6xe7 Kf7xe7 12. Rf1e1 Bc5b4 13. e5 1-0

...


jezebel 20:41 - [Link] - Comments ()
...

Love is a Goddess

why do i always feel Love is being passed by or missed by almost everyone. she is truly the real thing and always has been, even before kurt. i have this horrible feeling that she will become widely known and adored -- only after her death.

why can't we let her know while she's still here with us now that she is pure divinity? or maybe she does already know. maybe that's why she's so compelling and never-to-be-missed if at all possible.

she's one of the few remaining real punk rockers.

jezebel

----------

Rock Review | Courtney Love: Love Lives Through This, Rasping "Take Care of Me"

March 20, 2004

 By KELEFA SANNEH

During her decade-long reign of terror, Courtney Love has taught us at least one valuable lesson: how to appreciate her.
She has devoted herself wholeheartedly to the myth of rock 'n' roll and halfheartedly to the music, and if that sounds like an insult, then you haven't learned the lesson yet. She has turned her life into a continuing work of guerrilla theater, a nonstop orgy of neediness and swagger, drugs and cops, makeovers and misbehavior.

On Wednesday she engaged in a much-publicized day of theater: it started on "Late Night With David Letterman" when she stood on Mr. Letterman's desk and flashed him; it ended when she was arrested and charged with assault and reckless endangerment after striking a fan with her microphone stand, the police said, during a performance at the downtown nightclub Plaid.

So most of the fans and gawkers who spent two hours waiting for her to appear at Bowery Ballroom on Thursday night weren't really there to hear her sing. Which is just as well, because she didn't really sing.

`I´m sorry my voice is shot," she croaked soon after she appeared onstage, struggling to get the words out. "Jail will do that." Jail - or something - had sabotaged her guitar-playing, too, but no matter. She was brilliant, stumbling through a riveting, chaotic set full of pithy asides ("I want that thing that I kill people with," she said, meaning she wanted a microphone stand) and grand, desperate gestures.

Over and over she rasped, "Take care of me!," then surrendered to the crowd, letting herself be passed around like a life-size doll; eventually a pair of grim, dark-suited bodyguards waded in and extracted her. This is exactly the sort of exhilarating ritual that seems to sustain her, but she also leaves open the possibility that it's slowly destroying her. That's the sickening undercurrent of the Courtney Love show: maybe it's our fault, too.

Her new album, "America's Sweetheart" (Virgin), is an odd, appealing collision of precise hard-rock riffs and glassy-eyed screeds. Not surprisingly, these songs sound even better when they're half hidden in a haze of jail-induced hoarseness and who knows what else.

During an erratic version of "Sunset Strip" Ms. Love snarled, "Rock star, pop star, everybody dies/All tomorrow's parties, they have happened tonight." Near the end the noise subsided and she delivered the half-spoken bridge. "I got pills 'cause I'm blond," she mumbled. "I got pills 'cause everybody knows I'm a crack whore." She had wriggled out of her velvety dress and, after the song was done, asked an assistant for a T-shirt to cover her pink bra. A white tank top was procured, emblazoned with a three-word epithet.

Ms. Love performed with her all-female band, the Chelsea, which includes the ferocious drummer Samantha Maloney (formerly of Mötley Crüe), who seemed a bit frustrated by all the chaos onstage.
But while Ms. Love was in no condition to sing, she did keep control. When one Love-struck young woman in a black dress tried to embrace her, she grabbed the fan by the neck and hissed, "Sit!"
The last song of the night was "Celebrity Skin," an ambivalent ode to all things skin-deep. "Take care of me!," she cried one last time, saying she wanted to crowd-surf all the way back to the bar. She succeeded but just barely (some security guards helped convey her the last few feet), and when she made it back to the stage she looked triumphant.

"You guys should be really, really proud of yourselves," she said, sounding every bit like an actress thanking her supporting cast. Then she walked offstage, no doubt preparing for her next act.

http://www.nytimes.com/2004/03/20/arts/music/20LOVE.html?ex=1080789686&ei=1&en=ad19531e99a36b2a

...


jezebel 05:21 - [Link] - Comments ()
...
2004-03-19


[Site "www.ChessWorld.net"]
[Date "2003.5.25"]
[Round "NA"]
[White "Todesstoss"]
[Black "jezebel"]
[Result "1-0"]
[Termination "Black resigned"]
[WhiteElo "1791"]
[BlackElo "1600"]
[Mode "ICS"]
[DateLastMove "2004.3.1"]
[ECO "B00"]
[Board "249849"]

1. e4 Nb8c6 2. Ng1f3 b6 3. Bf1b5 Bc8b7 4. Nb1c3 e5 5. O-O Nc6d4 6. d3 a5 7. Nf3xe5 Nd4xb5 8. Nc3xb5 c6 9. Qd1f3 f6 10. Qf3h5 g6 11. Ne5xg6 hxg6 12. Qh5xh8 Ke8f7 13. Nb5d4 c5 14. Qh8h7 Bf8g7 15. Nd4b5 Qd8f8 16. Bc1f4 d5 17. Nb5d6 Kf7e6 18. Qh7xg6 Ng8e7 19. Qg6g4 f5 20. exf5 Ke6d7 21. f6 Ne7f5 22. Qg4xf5 1-0

...


jezebel 03:51 - [Link] - Comments ()
...
2004-03-11

FYI fact-of-the-day:

Combined, the sitting president, vice-president, and first lady have four drunk-driving arrests and a vehicular homicide. . . that we know of.

This total doesn't count the twins.

...


jezebel 03:32 - [Link] - Comments ()
...
2004-03-10


[Site "www.ChessWorld.net"]
[Date "2003.9.22"]
[Round "NA"]
[White "jezebel"]
[Black "CheckMateMe"]
[Result "1-0"]
[Termination "Black resigned"]
[WhiteElo "1598"]
[BlackElo "1069"]
[Mode "ICS"]
[DateLastMove "2004.3.9"]
[Board "340487"]

1. Ng1f3 d5 2. d4 Nb8c6 3. Nb1c3 e5 4. Nf3xe5 Ng8h6 5. g3 Nh6f5 6. e4 Nf5xd4 7. exd5 Nc6xe5 8. Bf1g2 Qd8e7 9. O-O Bc8g4 10. Qd1xd4 c6 11. Rf1e1 f6 12. f4 Ne5f3 13. Bg2xf3 Qe7xe1 14. Kg1g2 Bg4xf3 15. Kg2xf3 h5 16. b4 Bf8d6 17. Bc1b2 Qe1e7 18. Nc3e4 O-O 19. a3 b6 20. dxc6 Rf8d8 21. Ra1g1 Bd6c7 22. Qd4c4 Kg8h7 23. g4 g6 24. Bb2xf6 Qe7d6 25. Qc4f7 1-0

...


jezebel 04:06 - [Link] - Comments ()
...


[Site "www.ChessWorld.net"]
[Date "2003.5.25"]
[Round "NA"]
[White "Sparky10"]
[Black "jezebel"]
[Result "1-0"]
[Termination "Black king mated"]
[Mode "ICS"]
[DateLastMove "2004.3.10"]
[ECO "B00"]
[Board "250255"]

1. e4 Nb8c6 2. Ng1f3 d6 3. d4 h6 4. Bf1b5 a6 5. Bb5xc6 bxc6 6. h3 g5 7. Nb1c3 Ng8f6 8. Qd1d3 d5 9. e5 g4 10. exf6 gxf3 11. Qd3xf3 exf6 12. O-O Bc8e6 13. Rf1e1 Bf8b4 14. Bc1d2 f5 15. a3 Bb4xc3 16. Bd2xc3 Qd8g5 17. Re1e3 f4 18. Re3e5 Qg5f6 19. Ra1e1 Ke8e7 20. Bc3d2 c5 21. Qf3xd5 Rh8d8 22. Qd5xc5 Ke7e8 23. Bd2b4 Rd8d7 24. Qc5f8 1-0

...


jezebel 03:56 - [Link] - Comments ()
...
2004-03-09


[Site "www.ChessWorld.net"]
[Date "2002.10.25"]
[Round "NA"]
[White "jezebel"]
[Black "Todesstoss"]
[Result "0-1"]
[Termination "White resigned"]
[WhiteElo "1603"]
[BlackElo "1821"]
[Mode "ICS"]
[DateLastMove "2004.2.24"]
[Board "134044"]

1. e4 c5 2. Bf1c4 e6 3. e5 d5 4. Bc4b5 Bc8d7 5. a4 Ng8e7 6. b3 Ne7g6 7. Bc1b2 Bf8e7 8. Ng1f3 Nb8c6 9. g3 d4 10. Qd1e2 O-O 11. c3 dxc3 12. Nb1xc3 a6 13. Bb5d3 Nc6d4 14. Nf3xd4 cxd4 15. Bd3xg6 fxg6 16. Nc3e4 Bd7c6 17. d3 Qd8a5 18. Ke1d1 Qa5xe5 19. Bb2a3 Be7xa3 20. Ra1xa3 Qe5d5 21. Rh1f1 h6 22. f3 Ra8c8 23. f4 b5 24. h4 bxa4 25. bxa4 Bc6xa4 26. Kd1e1 Ba4b5 27. g4 Rc8c1 28. Ke1d2 Rc1xf1 29. Qe2xf1 Qd5xe4 30. dxe4 Bb5xf1 31. Ra3f3 Bf1g2 32. Rf3d3 Rf8xf4 33. Rd3xd4 Rf4xg4 34. Rd4a4 Bg2f1 35. Kd2e3 Rg4xh4 36. Ke3d4 g5 37. Kd4e5 Bf1d3 0-1

...


jezebel 05:29 - [Link] - Comments ()
...
2004-03-08


[Site "www.ChessWorld.net"]
[Date "2002.10.31"]
[Round "NA"]
[White "Cape Town Scorcher"]
[Black "jezebel"]
[Result "0-1"]
[Termination "White resigned"]
[WhiteElo "682"]
[BlackElo "1601"]
[Mode "ICS"]
[DateLastMove "2004.3.7"]
[ECO "B00"]
[Board "137068"]

1. e4 Nb8c6 2. Ng1f3 e5 3. d3 d5 4. h3 d4 5. b3 f5 6. Bc1g5 Bf8e7 7. Bg5xe7 Qd8xe7 8. c4 fxe4 9. dxe4 Ng8f6 10. Bf1d3 Nc6b4 11. O-O h6 12. a3 Nb4c6 13. a4 b6 14. Rf1e1 Nc6b4 15. a5 Bc8b7 16. Qd1d2 Nb4xd3 17. Qd2xd3 Qe7c5 18. axb6 Bb7xe4 19. Re1xe4 Nf6xe4 20. Qd3xe4 O-O 21. Nf3xe5 Rf8e8 22. f4 cxb6 0-1

...


jezebel 01:00 - [Link] - Comments ()
...
2004-03-05


[Site "www.ChessWorld.net"]
[Date "2003.5.25"]
[Round "NA"]
[White "jezebel"]
[Black "chessH"]
[Result "0-1"]
[Termination "White king mated"]
[Mode "ICS"]
[DateLastMove "2004.3.4"]
[Board "249814"]

1. Nb1c3 d5 2. d4 Ng8f6 3. Ng1f3 Nb8c6 4. a3 Bc8g4 5. Qd1d3 e6 6. Bc1f4 Bf8d6 7. Nf3e5 O-O 8. Ne5xg4 Bd6xf4 9. e3 Nf6xg4 10. exf4 Qd8h4 11. g3 Qh4f6 12. O-O-O Ng4xf2 13. Qd3f3 Nf2xh1 14. Qf3xh1 Nc6xd4 15. Nc3b5 Nd4xb5 16. Bf1xb5 c6 17. Bb5d3 c5 18. b3 Ra8c8 19. c4 dxc4 20. Bd3xc4 Qf6a1 21. Kc1c2 Qa1xa3 22. Rd1a1 Qa3b4 23. Ra1xa7 b5 24. Qh1b7 bxc4 25. bxc4 Qb4xc4 26. Kc2d2 Rc8d8 27. Kd2e1 Qc4c1 28. Ke1f2 Rd8d2 29. Kf2f3 Qc1d1 30. Kf3e3 Qd1e2 0-1

...


jezebel 05:42 - [Link] - Comments ()
...
2004-03-04



a milestone happened for me. my first ever copy of a talking book arrived in the mail yesterday.

the book is The Da Vinci Code, by Dan Brown.

i've never listened to a talking book before so this is kinda' of strange. it's in the form of audio cds -- thirteen of them, sixteen hours listening time.

i normally like to read literature, as opposed to having it read to me. i read constantly, mostly online publications, et al. these days but what the heck, i decided to listen to this one and play chess at the same time. that way i can achieve twice as much stuff done in half the time.

i need to catch up in my too many correspondence chess matches, but i want to read this book, so this is my compromise. we'll see how it turns out. this will be another grand experiment if nothing else.

below is a review by mark moreford, a writer for the san francisco chronicle. it's a review of the book.

Da Vinci Code Your Life

Can the blasphemous bestseller help you see the raw, mystical world anew, or is it just another disposable doorstop?

(By Mark Morford)

http://sfgate.com/cgi-bin/article.cgi?f=/g/a/2004/03/03/notes030304.DTL&nl=fix

Everything is interwoven. Jesus tongue kissed Mary Magdalene, a lot. Potent juicy mystical secrets are everywhere, if you know where to look. Organized religion is the worst possible answer.

What supposedly sacred truths are available to us are all relative to those who hold the power. Often, just behind the facade of things is a huge hunk of gorgeous convoluted magic you would do well to lick. Meanwhile, the divine feminine is right there, winking, sighing heavily, waiting for you. Like, duh.

And oh yes, there are so many repressed buried burned crushed or otherwise flayed secrets of the true nature of divinity floating in the air like a mad delicious perfume, mysteries that have been rather nauseatingly overpowered by the rank dank cologne of the patriarchal church -- it's all you can do to breathe deeply anymore without gagging on all the repressed sexuality and stale machismo. This much we know.

Simple truths, all of them. And all so nicely mapped out in Dan Brown's deliciously well-researched (if rather flawed), still red-hot best-seller "The Da Vinci Code," that incendiary little page-turner packed like a hot sausage with combustible and wonderfully damning religious fact and insinuation and researched tidbit that all serve to make the church and its more uptight sects cringe and recoil and deny deny deny. So you know it must be true.

Brown's is a book that, with the notable exception of a very bitter Mel Gibson and maybe the most denial-happy, millions of giddy readers have taken as radiant, irrefutable proof that we don't know nearly as much as we think we know, and a huge amount of what we've been force-fed by power-drunk religious orgs and political strategists lo these past centuries has been a gargantuan, sticky, carefully orchestrated deception.

Not exactly shocking news, I know. Realizing those in power have swindled the world since time immemorial to preserve their hollow supremacy has become a bit of a cultural pastime. From well over 10,000 hideous sexual-abuse cases in the Catholic Church stretching back to 1950 to realizing how an American presidential regime has openly lied and betrayed the nation so as to lead our exhausted populace into two brutal unwanted wars and a paralyzing deficit just to further a corporate-crony agenda, you just sort of sit there and go, yeah, well, what else is new.

But this is a bit different. The broad and rather intoxicating deceptions so refreshingly illuminated and carefully researched in Brown's book are of the kind that rattle worlds and question core beliefs and make your id sit up and go, hmm, maybe this means something slightly more, you know, potent. And wicked. And dangerous. In a good way.

The book, of course, deals with hidden and long-buried truths surrounding the Holy Grail and all its concomitant intricate, astounding histories and secret societies and churchly deceptions, art and sex and pagan symbol, all very factual and well documented and all relating back to the "real" Jesus and his life, his true teachings and, of course, his wife -- and the church's ongoing, centuries-old oppression of the divine feminine.

Hey, it's a page-turner. But it's also packed with enough intense and well-researched fact about art and religious "truth" and the church's repressed pagan history to make anyone but the most blindly devout begin to see things anew.

But here's the divine gist: You don't have to stop with the book. The great thing about "The Da Vinci Code" is that it could very well do for the mass public what no other chunk of dense scholarly research, no subversive New Age movement, no horrific blood-drenched movie depicting the gruesome and sadomasochistic bludgeoning of a popular Jewish mystic could do: that is, offer the general public wide-open access to vital, unsettling questions of faith, of power, of Mystery with a capital *M.* It's true.

Could the wild popularity of this little book mean we're more ready to hear more potent, revealing truths, to uncover the more divine meanings behind all those seemingly commonplace things we take for granted, to question those stagnant histories and false gods that have been so viciously forced upon us?

Could it maybe indicate that we really are more ready than we've ever been to go beyond the church's meager misogynistic homophobic revisionist teachings, to start seeing the deeply mystical and hilariously twisted interconnectedness of the world? You think?

I, for one, didn't want to read Brown's book. I am not much of a fan of quickie best-seller page-turners with minimal character development and nonexistent literary nuance and sledgehammer plot devices. But that's just the lit snob in me.

I read it anyway. And I had a blast. And I realized, there is a lesson here. And it does not have to be about massive conspiracy theory. You do not have to agree with every conclusion in the book and start running around trying to uncover links to secret societies while sinister forces move about the Louvre. You do not even need to begin with the rather insidious and soul-delimiting dangers of organized religion.

You can focus this kind of perspective, this awareness, on just about anything in your life. Food. Cars. Sex. Politics. Guns. You trust your instincts and pick at a thread of curiosity and you pull, read up and educate yourself, and pretty soon you're reading "Fast Food Nation" or "High and Mighty" or "Stupid White Men" and realizing not only how you've been duped but also how refreshing it is to see through the masks and the bogus marketing and the hidden histories.

It does not have to be complicated. You simply begin to notice. You begin to see the signs, understand the symbols, the divine winks, realize that there are enormous hidden worlds of belief and interconnected history just under the manufactured and carefully orchestrated surface of things, mysteries that have long gone unnoticed or underappreciated or ignored but that are ready and eager for you to discover them anew.

Old buildings have ghostly mystery. Cities are teeming with forgotten and often culturally blasphemous histories. Churches are packed with stolen pagan iconography. That enormous tree in the city park was there long before you were born and has stories of sex and revolution and lost dogs and time. See it?

Simply put, taking Brown's book as a cue, you can begin to see the world with new eyes. And you can begin to understand that mystics were right: It is indeed a wildly animated, kaleidoscopic, convoluted, maddening, ever-morphing world -- one that is most certainly *not* all about allowing yourself to be trapped by the narrow mythology set forth in one, say, pseudo holy book's version of life, of flesh, of truth.

After all, where is the mystery, the divine feminine thrust, the raw page-turning heat, in that?

----------------------------------------------

...


jezebel 05:20 - [Link] - Comments ()
...