Archive Search
Links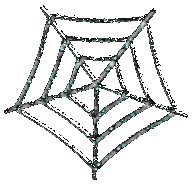 -spidermoon.net
-oi tribe
-futurepast
cobweblog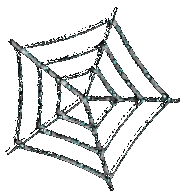 ...
Archives


Nov/2004
Sep/2004
Aug/2004
Jul/2004
Jun/2004
May/2004
Apr/2004
Mar/2004
Feb/2004
Jan/2004
Dec/2003
Nov/2003
Oct/2003
Sep/2003
Aug/2003
Jul/2003
Jun/2003
May/2003
Apr/2003
Mar/2003
Feb/2003
Jan/2003
Dec/2002
Nov/2002
Oct/2002
Sep/2002


Aug/2002
thru
Aug/1998
et al.
...
more links

gristmagazine.com
-
AP wire
-
UPI
-
radio free europe
-
the mystica.com
-
carnivale interviews
-
slate.com
-
cobweblog newsroom
-
electronic intifada
diaries project
-
M E R
-
arianna
-
truth out
-
counterpunch
-
drudge
-
VOXNYC
-
antiwar
-
infowars
-
online journal
-
babel magazine
-
democratic
underground
-
island radar
-


-
-
-

-

-

-

-

-

-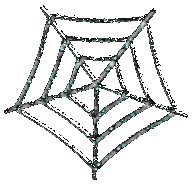 dictionary
........
google
........
daypop


this is:
spidermoon blog
--
a journal of
the futurepast

...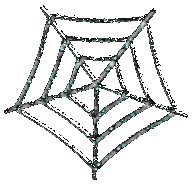 oi tribe


Click
to subscribe
to oitribe

contact:
jezebel
@
spidermoon.net

sign please
guestbook
???
what you are?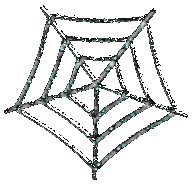 -spidermoon.net
-oi tribe
-

futurepast
cobweblog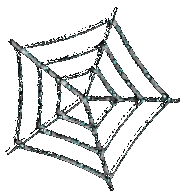 ...
Archives

Nov/2004
Sep/2004
Aug/2004
Jul/2004
Jun/2004
May/2004
Apr/2004
Mar/2004
Feb/2004
Jan/2004
Dec/2003
Nov/2003
Oct/2003
Sep/2003
Aug/2003
Jul/2003
Jun/2003
May/2003
Apr/2003
Mar/2003
Feb/2003
Jan/2003
Dec/2002
Nov/2002
Oct/2002
Sep/2002
Aug/2002
thru
Aug/1998
et al.
...
more links

AP wire
-
UPI
-
radio free europe
-
poynter.org
-
slate.com
-
newsroom
-
electronic intifada
diaries project
-
M E R
-
arianna
-
truth out
-
counterpunch
-
drudge
-
carnivale interviews
-
VOXNYC
-
antiwar
-
infowars
-
online journal
-
babel magazine
-
democratic
underground
-
island radar
-


-
-
-

-

-

-

-

-

-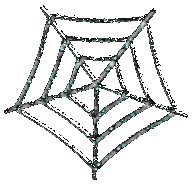 dictionary
........
google
........
daypop


this is:
spidermoon blog
--
a journal of
the futurepast

...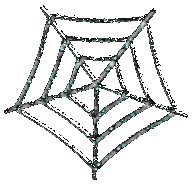 oi tribe


Click
to subscribe
to oitribe

contact:
jezebel
@
spidermoon.net

sign please
guestbook
???
what you are?

and s-integrator
2003-09-30


jezebel's last words -- as she's tossed out the window of the tower -- "oh my, this first step is a big one."

from time to time i fondly refer to the rooks on a chessboard as my little towers of babel. a m b -- all my babels.
-
jezebel 17:31 - [Link] - Comments ()
...
2003-09-29


[Site "www.ChessWorld.net"]
[Date "2003.8.4"]
[Round "NA"]
[White "Avigdor"]
[Black "jezebel"]
[Result "1-0"]
[Termination "Black resigned"]
[WhiteElo "1970"]
[BlackElo "1601"]
[Mode "ICS"]
[DateLastMove "2003.9.29"]
[Board "304736"]

1. f4 e6 2. Ng1f3 b6 3. e3 Bc8b7 4. b3 h6 5. Bc1b2 Ng8f6 6. Bf1e2 d5 7. O-O a5 8. a3 c5 9. Nf3e5 Nb8c6 10. Be2b5 Qd8c7 11. f5 Bf8d6 12. Ne5xc6 Bb7xc6 13. Bb5xc6 Qc7xc6 14. fxe6 fxe6 15. Bb2xf6 gxf6 16. Rf1xf6 Bd6e7 17. Qd1h5 Ke8d7 18. Rf6f4 Ra8f8 19. Nb1c3 Be7f6 20. Ra1f1 e5 21. Rf4xf6 Rf8xf6 22. Qh5g4 Kd7e8 23. Rf1xf6 Qc6xf6 24. Nc3xd5 Qf6d6 25. Qg4g7 Rh8f8 26. Nd5c7 Ke8d8 27. Qg7xf8 Kd8xc7 28. Qf8xd6 Kc7xd6 29. Kg1f2 e4 30. Kf2g3 Kd6e5 31. Kg3g4 b5 32. Kg4h5 Ke5f5 33. g4 Kf5e5 34. Kh5xh6 c4 35. bxc4 bxc4 36. c3 Ke5f6 37. a4 1-0

...


jezebel 06:41 - [Link] - Comments ()
...
2003-09-27
.

Honk if You Hate Foie Gras
By BOB TARTE
OWELL, Mich.

My friend Arthur considers himself a sophisticate, especially when it comes to food. The subject came up recently as an antidote to the soggy sandwiches we had grabbed for lunch one day. I nodded blankly as he rattled on about the pleasures of cinnabar chanterelles, morels and other wild fungi, but when he switched to the subject of pâté de foie gras, I jolted back to attention.

"That's nothing," I suggested, before he had a chance to coast into the next course. "You should try beagle liver. It absolutely can't be beat."

He fixed me with a steely look. He knew that I knew he had a pet beagle at home. "It isn't the same at all," he said. "Geese are farm animals."

That's what I used to think. I once scoffed at the chatterers who pop up this time of year during foie gras season, crying collective foul over the beak clipping and force feeding of waterfowl before their being processed as cracker spread.

Then Liza came into my life. Liza, I explained to Arthur, was the "free" African brown goose that had ended up costing my wife, Linda, and me $800 in veterinarian's bills and medicine after she came down with the respiratory disease aspergillosis. We had taken in Liza and her sister Hailey from a woman who had nearly cut off her fingers while simultaneously chopping onions and gazing wistfully out the kitchen window.

"Maybe she was making foie gras," Arthur tittered.

"If so, the geese got their revenge," I replied. Forced to quit her factory job because of her hand, the woman sold some of her animals and gave others away to shave down the bills. Though I was fond of Liza and Hailey as nicely tempered and surprisingly graceful additions to our small flock of backyard ducks in our home in the countryside, I had never thought about their emotional lives until the cold May morning when Liza was suddenly too weak to walk.

The first vet diagnosed her condition as pneumonia and prescribed an antibiotic that didn't dent her illness. By the time a second vet had performed a battery of pricey tests and prescribed a costly antifungal medicine, we had long since installed Liza in a straw-filled swimming pool on our enclosed porch and had fallen hard for her charms. She never failed to greet our appearance with a clarinet-like honk, and with a bit of urging would dip her beak into bowls of water, scratch feed, dandelion leaves and mud ? though she preferred us to hold the bowls while she ate.

On nights when she felt lonely, Liza would summon us with an alto-saxophone slur. We would sit with her and stroke her neck while worrying about her labored breathing. When it got chilly, my wife actually threw a sweater over the goose. By morning it invariably ended up on the floor.

"We never expected her to pull through," I told Arthur. "And we were never so thrilled as the day when she stood up on the porch and wanted to go outside and rejoin her flock." The very next morning, of course, I walked up to her to give her the usual friendly pat on the neck, and she hopped away from me, flapping her wings and honking indignantly. She was like a teenager at the mall. She didn't want to be seen buddying up to her parents.

"You sure got suckered," Arthur snorted.

"Well, if I did, it certainly shows more intelligence than you would expect from a goose. The goose you're reducing to an hors d'oeuvre is an emotionally complex creature. Think about that before you eat foie gras again."

"What kind of sandwich are you eating today?" he asked me.

"Um, tuna," I answered. "And if a tuna is emotionally complex, I don't want to know about it."

Bob Tarte is author of the forthcoming "Enslaved by Ducks."

...


jezebel 04:41 - [Link] - Comments ()
...
2003-09-25


[Site "www.ChessWorld.net"]
[Date "2003.5.25"]
[Round "NA"]
[White "chessH"]
[Black "jezebel"]
[Result "0-1"]
[Termination "White resigned"]
[WhiteElo "1616"]
[BlackElo "1597"]
[Mode "ICS"]
[DateLastMove "2003.9.25"]
[Board "249645"]

1. e4 Nb8c6 2. Ng1f3 e5 3. Bf1c4 g6 4. Nb1c3 a6 5. O-O Bf8c5 6. Nc3a4 b5 7. Na4xc5 bxc4 8. d4 exd4 9. Nf3xd4 Ng8e7 10. Nd4xc6 Ne7xc6 11. Bc1h6 d6 12. Nc5a4 Qd8h4 13. Bh6g7 Rh8g8 14. Bg7c3 Bc8g4 15. Bc3e1 Bg4xd1 16. Ra1xd1 Qh4xe4 17. Be1c3 Qe4xc2 0-1
jezebel 12:59 - [Link] - Comments ()
...


[Site "www.ChessWorld.net"]
[Date "2003.2.12"]
[Round "NA"]
[White "jezebel"]
[Black "bossew"]
[Result "0-1"]
[Termination "White resigned"]
[WhiteElo "1602"]
[BlackElo "2242"]
[Mode "ICS"]
[DateLastMove "2003.9.18"]
[ECO "A00"]
[Board "195969"]

1. Nb1c3 Ng8f6 2. g3 e5 3. e4 Bf8b4 4. a3 Bb4xc3 5. dxc3 Nf6xe4 6. Bf1g2 Ne4f6 7. f4 e4 8. Ng1e2 O-O 9. h3 d5 10. Ne2d4 c5 11. Nd4b3 b6 12. c4 dxc4 13. Nb3d2 Qd8d4 14. c3 Qd4e3 15. Qd1e2 Qe3xg3 16. Ke1f1 Rf8e8 17. Nd2xe4 Nf6xe4 18. Bc1e3 Bc8b7 19. Ra1d1 Ne4xc3 20. Qe2g4 Bb7xg2 21. Kf1g1 Nc3e2 22. Qg4xe2 Bg2xh3 0-1

...


jezebel 12:34 - [Link] - Comments ()
...
2003-09-24
The Media

U.S. MILITARY RESPONSES IMPERAL JOURNALISTS - Human Rights Watch (24 September 2003)

Overaggressive reactions by U.S. military forces in Iraq are putting journalists and other civilians in unnecessary danger, Human Rights Watch said today. On August 17, US forces shot and killed Reuters cameraman, Mazen Dana. He was the 12th journalist killed in Iraq since the beginning of the war.

...


jezebel 14:18 - [Link] - Comments ()
...
just to be on the safe side, i usually try to remember -- and then unlearn -- all the media's own latest "fair and balanced" propaganda, both right and left.

anytime the media are involved, period, be suspicious.

why aren't we hearing, reading more about the increasing drought in australia becoming permanent lack of rain, not just drought, because the ozone layer is being gobbled by what is now described as a "swirling vortex" instead of simply a small hole?

what else is only being reported as small newsbites and mostly ignored by mainstream journalism? even cable-tv 24 hour news reports are basically identical, filling the time slots by repeating the same mostly non-essential stories, over and over in loops. they simply omit the other 95 percent.

... oops, sorry, another case of textual diarrhea.
-
jezebel 14:07 - [Link] - Comments ()
...
2003-09-23
global warming has officially become an evil, spinning, drought-making vortex of death.  the ozone hole has become a twirling maw with which to swallow this tiny earthly body's inhabitants, beginning with this mouthlike orifice, swirling our fragile atmosphere as if sucking it through a giant straw. 

how exciting ...  no more rain for australia and surrounding areas.  it was a nice planet while it lasted. now just another dried-out flower, soon to be mere crumpled litter in the universal dustbin.

alas, mother earth is finally kicking us off by cutting our water supply.  or did we do that?

-----------

Scientists See Antarctic Vortex as Drought Maker
September 23, 2003 05:04 AM ET
By Michael Byrnes

******************************
SCIENCE NEWS
******************************
SYDNEY (Reuters) - Australia may be facing a permanent drought because of an accelerating vortex of winds whipping around the Antarctic that threatens to disrupt rainfall, scientists said on Tuesday.

...


jezebel 05:37 - [Link] - Comments ()
...
2003-09-22


[Site "www.ChessWorld.net"]
[Date "2002.10.25"]
[Round "NA"]
[White "Todesstoss"]
[Black "jezebel"]
[Result "1-0"]
[Termination "Black resigned"]
[WhiteElo "1806"]
[BlackElo "1599"]
[Mode "ICS"]
[DateLastMove "2003 3:56:35 PM.9.13"]
[ECO "B00"]
[Board "134097"]

1. e4 Nb8c6 2. Ng1f3 e5 3. Bf1c4 h6 4. O-O Bf8c5 5. c3 Ng8f6 6. d3 d5 7. exd5 Nf6xd5 8. Nf3xe5 Nc6xe5 9. Rf1e1 Qd8f6 10. d4 Bc5d6 11. dxe5 Bd6xe5 12. Bc4xd5 Bc8e6 13. Bd5xb7 Ra8d8 14. Qd1a4 Be6d7 15. Qa4e4 Qf6e7 16. Qe4xe5 Bd7e6 17. Qe5xg7 Qe7f8 18. Re1xe6 Ke8d7 19. Qg7xf8 Rd8xf8 20. Re6xh6 Kd7e7 21. Rh6xh8 Rf8xh8 22. b3 Rh8d8 23. Bb7f3 Rd8d6 24. Bc1f4 Rd6e6 25. Nb1d2 c5 26. Kg1f1 Re6f6 27. Bf4g5 1-0

...


jezebel 17:13 - [Link] - Comments ()
...
2003-09-20
who needs the internet, the latest big step in technology, for propaganda. anyone can conquer the world with a tv, radio, vcr, dvd. just produce and air the manifesto of your choice or simply make a tape.
-
jezebel 04:52 - [Link] - Comments ()
...
2003-09-19
no worries. no problems.

one last request. please let me clarify what pulls my trigger in this case and uncountable other times since childhood .... maybe that's why i'm so quick to react. because it's bothered me all my life and so maybe i just expected humanity to evolve out of it by this time or something. so maybe i'm just disappointed -- misanthropic.

ok, enough drama. this is what it is. it's when i see one or more people making snide remarks or talking about someone else behind their back. whether it's the truth or lies or even a bad joke, it doesn't matter. i just don't like it when people talk about others without the others knowing it.

so it's merely an intense personal pet peeve, and i voice my opinion in those cases. i can't help it. it's a knee-jerk. i think talking about someone else behind their back is about the same as shooting someone in the back. they have no defense.

i am not excluding myself. of course i have done this many times myself and will in the future i'm sure. it's almost unavoidable until it's too late and it slips out. unfortunately, i too am human.

even worse, that remark, that harmless little remark, whatever it may be, sometimes gets written and posted on the internet, thus multiplied exponentially.

but at least i do usually end up chastising myself after saying things like this, or even thinking about saying them, so why should i go easy on others when they do it? nothing personal.
-
jezebel 18:37 - [Link] - Comments ()
...
2003-09-18
please excuse the wordiness. this began as a one-line reply. and then i got a case of textual diarrhea. it's all over the screen now. it's a mess. at least it doesn't have too much odor.
---
actually i was talking about blatant discrimination, like not allowing a person into a public place of business, store, etc. because of their hair, clothes, or even their wheelchair.

its difficult for me to think of regular occurrences of blatant discrimination due to political opinions or things like that, regarding our current conversation at least.

i wasn't really talking about me personally or other people in general feeling victimized at all. i don't think victimization has anything to do with that. it's far from what i was talking about.

however, it is a common misinterpretation in this subject. no need to feel alone, because you are not the first. many people do make the same assumption.

believe it or not, i almost mentioned it, earlier in my previous statement because i expected someone to use it here as a rebuttal to that statement i made about discrimination. i actually heard someone shout it inside my head when i was writing it. was that you? i almost wrote, "i'm not talking about people feeling victimized." but alas, i didn't type it out.

it is however a common rebuttal. it basically changes the subject to something else, a common spin tactic. no hard feelings from me, i enjoyed it. i try to look ahead and think of possible responses (it's a chess-player habit) but i'm rarely this successful in my predictions. too bad i didn't mention it.

accusing people of playing the victim is a popular argument used by people who see others complaining about being treated unfairly for whatever reasons. it seems the observer does not agree it is worth a complaint, so they assume the complainer is just feeling sorry for theirself.

nevertheless, the person being treated unfairly, the person having the fortitude to try and get others to see the unfairness that is being cast around, is now accused of playing victim to some imaginary crime. "oh she's just playing the victim."

also, i think i was talking about people living "outside of society" because they chose to do it before whatever situation happens, people like me in some ways.

so of course some outrage by other people is logically expected because it's such a common human reaction to "radical" differences.

so actually getting discriminated against probably does happen to "radicals" more than it happens to the normal person. it's to be logically expected because of the way radicals dress and behave. so how could anyone in that situation, who creates much of the "resistance" against themselves just be being who they are, being radical, ever begin to feel victimized?

i wasn't speaking about me personally, or other people in similar situations feeling victimized. i was just trying to get the reader to feel that feeling. the feeling of being wronged, treated unfairly for silly reasons like hair color, and at times it seems nobody else cares, or even notices.

now i forget why i was trying to make the reader feel that feeling. but that is what i was trying to do. hehehe.
-
jezebel 14:41 - [Link] - Comments ()
...
accupuncture works.

western medicine is not the only alternative to being well. fear of the unknown is a big hurdle, once you get over that, things might feel better.

someone once rebelled and dared to believe this flat earth we live on is not flat at all. rebels suggested it is round with no edges. so they decided to take a risk and tried to find an edge to fall off of. alas they could not find it.

i still have my doubts about the shape of the earth. but i no longer fear falling off the edge.
-
jezebel 07:21 - [Link] - Comments ()
...
--- someonestupid@somewhere... wrote:

I saw a girl today with the stereotypical spiked mohawk as well as the typical London-esqe punk garb on, but what really made me take
notice her was the fact her black, knee-high dominatrix boots were
chained together so she could only move her legs so far when walking.
Wonder what she does when she has to run ??  :0)
----------------------

all these things people are saying, they don't even realize what they
are doing.  all these cute remarks are to put people in a category, then
they portray people in that category, the category different than they
are in, to look more stupid than the people in their category.

they say things like, "those nonconformists don't even know what
they are saying.  they are nonconformist and dont even know what it means.  they are stupid.  we are smart."

i'm so glad i'm stupid.  i never invented the label nonconformist.  i
was too stupid. the smart conformists invented that term, that category
for me.

that's why i don't enjoy stereotyping, generalizing, discriminating, etc.  because we all eventually get stuck into a category. someone else introduced the word "nonconformist" into this thread, not me.  i just repeated it. 

i also repeat words like "nigger" sometimes, it's a good way see what
people say when i repeat those words they say, continue the conversation.  it's a good way to learn who the unbiased, nondiscriminatory people really are.
-
jezebel 05:37 - [Link] - Comments ()
...
2003-09-17
of declaration

When in the Course of human events, it becomes necessary for one people to dissolve the political bands which have connected them with another, and to assume among the powers of the earth, the separate and equal station to which the Laws of Nature and of Nature's God entitle them, a decent respect to the opinions of mankind requires that they should declare the causes which impel them to the separation.

We hold these truths to be self-evident, that all men are created equal, that they are endowed by their Creator with certain unalienable Rights, that among these are Life, Liberty and the pursuit of Happiness.

--That to secure these rights, Governments are instituted among Men, deriving their just powers from the consent of the governed,

--That whenever any form of Government becomes destructive of these ends, it is the Right of the People to alter or to abolish it, and to institute new Government, laying its foundation on such principles and organizing its powers in such form, as to them shall seem most likely to effect their Safety and Happiness.
But when a long train of abuses and usurpation's, pursuing invariably the same Object evinces a design to reduce them under absolute Despotism, it is their right, it is their duty, TO THROW OFF SUCH GOVERMENT, and to provide new Guards for their future security.

The history of the present President of the United States is a history of repeated injuries and usurpation's, all having as a direct object, the establishment of an absolute tyranny over these United States. To prove this, let facts be submitted to a candid world.

George Bush has suspended the rights of American citizens to fundamental civil liberties. He has forgotten that the United States was founded on the proposition of the separation of Church and State. He has combined with others to subject us to a jurisdiction foreign to our Constitution and unacknowledged by our laws, giving his assent to their acts of pretended legislation. A President whose character is thus marked by every act, which may define a tyrant, is unfit to be the ruler of a free people.

Whether or not I fumble, or stumble over certain words, the truth is just, the truth is here. And we indict George Bush. Just as the revolutionaries indicted King George III, so we indict George Bush:

For refusing to abide by international agreements for the protection of the environment,

for abandoning Alaska to the oil companies,

for abandoning Afghanistan,

for humiliating the United Nations,

for squandering a vast federal surplus,

for giving tax breaks to the rich,

for refusing to participate in international courts, prosecuting crimes against humanity,

for flouting the Geneva convention by sequestering captured prisoners at Guantamano Bay,

for holding captured Iraqi's in barbaric conditions, where neither their families or the Red Cross have access to them,

for destroying the Baghdad International Library,

for destroying the oldest copy of the Koran,

for napalming Iraqi soldiers,

for killing innocent Iraqi citizens,

for waging a war based on lies.

Lies! Fucking Lies!!!

--- from Patti Smith's "spirited reading" of the Declaration of Independence, at her recent performance in London.

...


jezebel 22:20 - [Link] - Comments ()
...


E-mail message

Date: Wed, Sep 17, 2003, 4:53am Subject: Bush Re-Erection Bumber Stickers


Bush/Cheney '04: Four More Wars!

Bush/Cheney '04: Assimilate. Resistance is Futile.

Bush/Cheney '04: Apocalypse Now!

BU_ _SH_ _!

Bush/Cheney '04: Because the truth just isn't good enough.

Bush/Cheney '04: Compassionate Colonialism

Bush/Cheney '04: Deja-voodoo all over again!

Bush/Cheney '04: Don't Change Whores in Midstream

Bush/Cheney '04: Get used to it!

Bush/Cheney '04: In your heart, you know they're technically correct.

Bush/Cheney '04: Leave no billionaire behind

Bush/Cheney '04: Less CIA -- More CYA

Bush/Cheney '04: Lies and videotape but no sex!

Bush/Cheney '04: Making the world a better place, one country at a time.

Bush/Cheney '04: Or else.

Bush/Cheney '04: Over a billion Whoppers served.

Bush/Cheney '04: Putting the "con" in conservatism

Bush/Cheney '04: Thanks for not paying attention.

Bush/Cheney '04: The economy's stupid!

Bush/Cheney '04: The last vote you'll ever have to cast.

Bush/Cheney '04: We're Gooder!

Bush/Cheney: Asses of Evil

Don't think. Vote Bush!

George W. Bush: A brainwave away from the presidency

George W. Bush: It takes a village idiot

George W. Bush: Leadership without a doubt

George W. Bush: The buck stops Over There

God Save the King!
Let them eat yellowcake! Vote Bush!
Peace & Prosperity Suck -- Big-Time

Vote Bush in '04: "I Has Incumbentory Advantitude"

Vote Bush in '04: "Because every vote counts -- for me!"

Vote Bush in '04: "Because I'm the President, that's why!"

Vote Bush in '04: Because dictatorship is easier

Vote Bush in '04: It's a no-brainer!

Vote for Bush & You Get Dick! (My personal favourite! LOL!!)

Who would Jesus Bomb?

Bush/Cheney '04: This time, elect us!

...


jezebel 05:54 - [Link] - Comments ()
...
2003-09-16
i've been accused many times of trying to "stick out" in a crowd for attention because of the things i say or write, the way i dress or the accessories, jewelry, adornment, and always the hair. so it's no big deal for me to hear it now.

it's funny because i'm already riding around in a power wheelchairiot, a bit less easy to ignore than my hair style, or what those words on my clothes, or those stains on my skin might signify.

when the actual reason was, or is, "yes, i am trying to look different than the norm." i don't want to be associated with all the other clones.

i am not crying out for attention. on the contrary, i want to be left alone.

usually it is the accusers, those who condescend, or back away in fear from difference. they are the people i'm trying to look the most different from. i don't want to be "categorized" anywhere near them.

unfortunately for them, it seems to really annoy them, but that's not why i'm doing it. just because the annoyed person's reactions appear funny to me and i laugh at their annoyance doesn't mean that's why i do it. it's just an interesting by-product.

isn't that funny? just because a person looks and behaves like the rest of the crowd of his or her peers, and blends in really well, is not a rebel, does not cause other people to wonder about things, to think about the inconsistencies in the world, to just accept the norm, gives them a feeling of belonging, safety, rightousness, sometimes even superiority over the outsiders, the different ones.

this superiority gives some of them the feeling they have the right, the duty, to try and convince others the way things "should be." just because something appears to be normal or correct, doesn't necessarily mean it's the most logical, or ethical way of living one's life.

dressing differently or living an alternate lifestyle is not necessarily crying out for attention.

yes many children act differently than they "should" in order to cry out for attention, even some adults do this, but that's incidental, and not the major cause or reason for rebellious adult activity.

the major reason is simply to be different. granted, some rebels do want to promote change. hopefully it's for the better, to improve whatever situation. the major difficulty for those rebels is of course, to get the non-rebels to simply listen with an open mind.

for most adults, it shouldn't be considered right or wrong, or even rebellious, to be different, unless it's something major like breaking the law of course. it just means it's something different from the norm. to see these different people as "rebels" or "rebellious" is ok, it's just a label. but i don't think most of them are out there on a mission to convert others into rebels. they are just existing.
-
jezebel 08:22 - [Link] - Comments ()
...
2003-09-15


it would be so cool if patti smith actually does record an album titled "radio baghdad."

it's great how people like patti, joe strummer, johnny cash, etc. reveal some of the lesser known, sometimes hidden, political viewpoints unseen by too many people.

bands like sex pistols, clash, patti smith all helped me discover so much more about art, history, politics and current "hot topic" subjects around the planet than i would have known about without them. i hope they continue, especially in this latest brave new world order.
-
jezebel 07:54 - [Link] - Comments ()
...
disclaimer:

i have not seen and do not condone or condemn watching "friends."

- QUOTATION OF THE DAY -

"It beats watching `Friends´ or reruns on TV."

- FORMER PRESIDENT BILL CLINTON on the California governor's recall election.

jezebel 05:01 - [Link] - Comments ()
...
2003-09-14

when Johnny Cash died i wrote a short obit here about him. but somehow he got compared to a rapper in a response to my message, so i stopped because i didn't want to see jc's name soiled any more. i failed miserably in writing jc's obit, probably because i didn't really pay much attention to things he wrote and songs he sang until years later, by then i had missed much of his performing career.

so i decided to wait until someone more knowledgeable than i about jc wrote a decent obit. here's a good one, saying some things i wished i would have said. it even includes the line i mentioned and explains why it says what it says.

--------------------


Johnny Cash's Redemption Song
by John Nichols

      Later this year, Rick Rubins American Recordings label will release   a collection of Johnny Cash songs including a collaboration between   the legendary country singer and one of his greatest fans, the   Clash's Joe Strummer. The pair's version of Bob Marley's "Redemption   Song" will serve as a poignant reminder of why Cash, who died Friday   at age 71, was so revered by his fellow musicians -- if not always by   a music industry that had a hard time figuring him out.

      "In a garden full of weeds," explained U2's Bono, Cash was "the   oak tree."

      Cash loved playing with younger artists who shared his recognition   that a song ought to come with an edge -- and maybe even a little   politics. His collaborations with Bob Dylan, U2 and Strummer, and the   delight with which he covered songs by Nine Inch Nails, Nick Cave,   Beck, Tom Waits and Bruce Springsteen, made it impossible to slot   Cash into the narrow categories where contemporary radio programmers   consign artists. "He's an outsider, never been part of a trend,"   Rubin said of Cash.

      In his remarkable 1997 autobiography, Cash reflected on a career that   began with hit singles but eventually saw him searching for a proper   record label -- a search that ended only when Rubin, a groundbreaking   rock and rap producer, signed him to American Recordings and produced   four starkly brilliant albums. When people wondered why a country   singer was on his label, Rubin said, "A rock star is a musical outlaw   and that's Johnny."

      Cash embraced that outlaw image, singing in his signature song, "Man in Black":

      Well you wonder why I always dress in black/Why you never see   bright colors on my back/And why does my appearance seem to have a   somber tone/Well there's a reason for the things that I have on/I   wear the black for the poor and the beaten down/Livin' in the   hopeless hungry side of town/I wear it for the prisoner who has   long paid for his crime

      Cash took sides in his own songs, and in the songs he chose to sing.   And he preferred the side of those imprisoned by the law -- and by   economics. Cash's obituaries are quick to quote the lines at the   start of his classic song, "Folsom Prison Blues," which go:

      When I was just a baby my mama told me son/Always be a good boy don't   ever play with guns/But I shot a man in Reno just to watch him die...

      Later in the song about a prisoner listening to a passing train,   however, Cash sings:

      I bet there's rich folks eatin' in some fancy dining car/They're   probably drinkin' coffee and smokin' big cigars/Well I know I had it   comin' I know I can't be free/But those people keep a movin' and   that's what tortures me

      Though he was not known as an expressly political artist, Cash waded   into the controversies of his times with a passion. Like the US   troops in Vietnam who idolized him, he questioned the wisdom of that   war. And in the mid-1960s, at the height of his success, he released   an album that challenged his country's treatment of Native Americans.   That album, Bitter Tears, featured an powerful version of Peter   LaFarge's "As Long as the Grass Shall Grow," a sad, angry rumination   on the mistreatment of the Seneca tribe of the Iroquois nation, and   of how the US government "broke the ancient treaty with a   politician's grin."
      Years later, Cash would remember that, as he prepared Bitter Tears,   I dove into primary and secondary sources, immersing myself in the   tragic stories of the Cherokee and the Apache, among others, until I   was almost as raw as Peter. By the time I actually recorded the album   I carried a heavy load of sadness and outrage; I felt every word of   those songs, particularly 'Apache Tears' and 'The Ballad of Ira   Hayes.' I meant every word, too. I was long past pulling my punches."

      The Bitter Tears project inspired one of Cash's many disputes with a   music industry that wanted him to entertain rather than educate.

      "I expected there to be trouble with that album, and there was," Cash   wrote in his autobiography. "I got a lot of flak from the Columbia   Records bosses while I was recording it -- though Frank Jones, my   producer, had the sense and courage to let me go ahead and do what I   wanted -- and when it was released, many radio stations wouldn't play   it. My reaction was to write the disc jockeys a letter and pay to   have it published as a full-page ad in Billboard. It talked about   them wanting to 'wallow in meaninglessness' and noted their 'lack of   vision for our music.' Predictably enough, it got me off the air in   more places than it got me on."

      Even in the 1960s, Cash said, "craven worship of the almighty dollar"   was interfering with the ability of artists to get good music heard.

      Thirty years later, as Clear Channel and other radio conglomerates   sucked what life there was out of radio, Cash would argue, "The very   idea of unconventional or even original ideas ending up on country   radio in the late 1990s is absurd."

      In 1998, after Cash won the Grammy award for best country album,   American Recordings purchased a full-page ad in Billboard that was   addressed to country radio programmers who had failed to play his   music. The ad featured a picture of a much younger Cash with his   middle finger held high in a fierce gesture of defiance.

      Even as Cash was widely honored in his last years, his music was   seldom played on mainstream country radio. And, yet, Johnny Cash kept   being heard, singing the last track of a U2 album, appearing in a   haunting video that somehow found a place on MTV and joining in that   one last "Redemption Song" with a late British punk named Strummer   who recognized that no one rocked like the Man in Black.


John Lettiere GM
Preferred Computing Inc.
"You Don't Need A Weatherman To Know Which Way The Wind Blows"....Bob Dylan

http://perfcomp.homestead.com/Prefcomp2.html

---------------------

the above article was posted on a patti smith list. (not to be confused, not even comparable with the singer patti smyth.) patti smith is sort of a "younger generation, female, jc-type visionary artist." (rimbaud, rilke, et al.)

patti smith's art, music and writings helped me to see life from a visionary perspective. a perspective i always came from but never knew why i saw and wrote things that way.

all artists/musicians and styles of art/music are not alike, and some can not be logically compared with others.

rip jc,

jezebel 11:07 - [Link] - Comments ()
...
2003-09-12
i don't know how many people these days have ever been or are old enough to remember traveling carnivals and the freak shows and sideshows which sometimes accompanied them. it was one of my favorite things when i was a kid. my parents would never take me to a real freak show when we went to carnivals, however, i guess because they thought they were rip-offs, or because they got to see me for free everyday anyhow. why pay? just kidding.

maybe they were afraid i would join, or get freaknapped. how else do sideshows get their acts?

even stranger, when i was younger i often fantasized about running away and
joining a carnival or the circus.

alas, i never quite got the chance i needed. so up till now, i've chosen to remain in limbo, somewhere between both worlds, a pariah by choice and circumstance.
-
jezebel 12:41 - [Link] - Comments ()
...


johnny cash died. he started going downhill fast the day his wife, june-carter cash, died a few months ago--how romantic.

another one of my heroes bites the dust. johnny cash, the man in black, was just too cool. one my favorite things about him was he seemed to not really care what other people thought. haah. he just commented on life's events, made no excuses, and survived as long as possible.

favorite j.c. lyric: "I shot a man in reno, just to watch him die."

wow, i just realized his initials were JC. too cool.....
-
jezebel 04:45 - [Link] - Comments ()
...
2003-09-11


[Site "www.ChessWorld.net"]
[Date "2003.07.08"]
[Round "NA"]
[White "jezebel"]
[Black "ReyFeroz"]
[Result "0-1"]
[Termination "White resigned"]
[WhiteElo "1601"]
[BlackElo "2059"]
[Mode "ICS"]
[DateLastMove "2003.09.04"]
[Board "284736"]

1. b4 d5 2. d4 Bc8f5 3. Nb1c3 e6 4. Bc1f4 Bf8xb4 5. Qd1d2 Ng8f6 6. a3 Nf6e4 7. Qd2d3 Bb4xc3 0-1

...


jezebel 14:13 - [Link] - Comments ()
...
what's the deal with shriners?

they've appeared to me like some unfocused image off and on throughout my life.

maybe they are the missing link between oi-ers and alien abductions i've been searching for. possibly some shriner-gone-sour is assisting aliens in their human genetics experiments.

maybe that's why the shriners needed to suck the blood from oi children's necks. oi neck blood was, or still is, protection payment for the "blackmail" of shriners by aliens, who "promise" to spare the gullible shriners when they finally convert the earth into an automated giant gloria vanderbilt gene factory.

the oi-alien hybrids will form a new colony 48 km. due south of the giant face on mars.
-
jezebel 07:14 - [Link] - Comments ()
...
2003-09-10


[Site "www.ChessWorld.net"]
[Date "2003.02.05"]
[Round "NA"]
[White "Settebello"]
[Black "jezebel"]
[Result "1-0"]
[Termination "Black resigned"]
[WhiteElo "2277"]
[BlackElo "1603"]
[Mode "ICS"]
[DateLastMove "2003.09.02"]
[ECO "A45"]
[Board "191834"]

1. d4 Ng8f6 2. c4 d5 3. Ng1f3 b6 4. Nb1c3 Bc8b7 5. Bc1f4 a6 6. e3 g6 7. Ra1c1 Nf6e4 8. cxd5 f5 9. Nc3xe4 fxe4 10. Bf4xc7 Qd8xd5 11. Nf3e5 Nb8c6 12. Bf1c4 Qd5a5 13. Rc1c3 Nc6xe5 14. Bc7xe5 Qa5b4 15. Be5xh8 Ra8c8 16. Qd1c2 Rc8xc4 17. O-O Bb7d5 18. Rf1c1 e6 19. Rc3xc4 Bd5xc4 20. Qc2xc4 b5 21. Qc4c8 Ke8f7 22. Bh8e5 Bf8g7 23. Rc1c7 1-0

...


jezebel 20:05 - [Link] - Comments ()
...
2003-09-09

we all have problems trying to be perfect and committing the deadly sin of pride. i did things like that when i was younger, because i was naive and too "proud." but times have changed since then, and so have i. now there may be no limit as to how low i will stoop to get done what needs to be done.

i studied and learned as much as i could at the time about vanity and all that "pride" stuff. incidently, one of my favorite thngs about vanity: it's one of the seven deadly sins.

but that happens to most of us i think. we usually outgrow our problems with pride. my lifelong problem has been that i'm just too stupid to ask, or to seek out the information i might need in whatever situation. i probably wouldn't have known about vocational rehab's. "put-a-crip-through-school program" until too late, but thank goodness the counselor sought me out and hunted me down in my senior year of high school.

i'm like one of those people who doesn't read maps until i'm lost. i don't mind asking for directions, i do it all the time. but normally the way i find things is by going in the basic area and just roaming around till i find it.

when i move to a new city or neighborhood, i roam around the area, or go for a stroll to the nearest post office or market, almost always getting lost, and have no choice but to find my way home by searching. it's a good way to learn the surroundings. hah.

but seriously, i do consider myself average, or maybe even a bit above, as far as intelligence. nevertheless, at 44 years young i'm still learning things about social security disability, etc. because i never read the rules, and what i might qualify for.

i'm always trying to learn new and better ways to achieve better chess abilities, which is becoming more and more difficult for me to do, even though the amount of chess literature and instruction is exponentially, explosively increasing.

hey, i just discovered a really stupid thing i been doing with my new espresso machine, and it took me two weeks to realize i was even doing anything wrong. (i might seem a bit calmer now, less caffeinated, but dont hold your breath, because it's even more fun to make now).

lastly, i still haven't read the manual on the replacement mobile phone handset because my pda phone died. who know what tricks it might perform.....

so i can totally relate and even empathize with people not knowing about social programs offering help for anything, from drug abuse to homelessness. i'm one of them.
-
jezebel 16:11 - [Link] - Comments ()
...
here's a fun travel story, posted today in a discussion forum, by a wonderful woman from the u.k. (she uses the i.d. of 'bibi ali,') on the site i play chess at, http://chessworld.net

----------------

long time ago went on safari in tanzania with friends. lunch time pulled into 'not going to say the name' lodge. no toilet rolls no running water. nice. typical back then. (ok now tourists to be) anyway, being hardly souls, we supplied the paper and used the bucket of water provided.

proceeded to the dining room. first course cauliflower soup. soup arrives and i take one spoonfool. bit salty but ok. i then look down into the bowl and it was moving. as in muchly. i warned my friend, nina, and we both decided to skip the first course. leave room, we told the others, for the delicacies to come.

5 children nand 2 men ate their soup. they needed the food and i was very strict on fussy kiddie eaters.

did tell the men after they had finished mopping up the last bits. and showed them our bowls.

never told my kids. sorry, PeTa

-bibi

...


jezebel 05:20 - [Link] - Comments ()
...
2003-09-08
my pet peeve is people parking on / blocking curb cuts. it's like they have no awareness of anything but themselves. sometimes i try to damage or scratch the offending car and crash my chair into it in a gimpo act of militance -- and the chair usually just bounces harmlessly off! hah. it's like the car is laughing, doesn't even feel any pain. cars are so rubberized and armor plated these days... but i keep trying, keep hoping, someday i will get lucky and set off the burgler alarm... zonk, zonk, zonk, beep, beep, beep, honk, honk, honk, bwoop, bwoop, bwoop!
-
jezebel 12:32 - [Link] - Comments ()
...
we all get addicted to something, it's only human.

some of us are more obsessive than others. as i age, i've become more obsessive with some things, like chess, and less with others, like alcohol. when i went to university, some people thought i was a hopeless alcoholic. but i don't drink alcohol at all now. i haven't had a drink this century.

each person's addiction has common symptoms and affects them in more or less the same clinical ways, but i think the ultimate effects depend on each individual, each person and which substance is in question. all these factors affect how "strong" each addiction ultimately becomes and which effects it has on it's "victim."

cigarettes, they say, are as addictive as heroin, and as difficult to quit, once addicted. but i think it depends more on each individual's personality.

i don't feel sorry for addicts, myself and you included. that's no big deal, because i don't feel sorry for most people--from addicts to car-crash victims, and most other thngs as well. shit happens. but i do recognize addicts exist. some are happy and live normal lives, and some really do constantly suffer. as to how addiction affects people, each case is different. that's not for me to judge, or to feel sorry for with fake compassion.

if bad things do come from someone's addiction, i'm not surprised and consider it more as the symptoms of an illness or a probable accident, but it was always sub-consciously expected, proved by statistics, much like automobile accidents, even if we did infect ourselves, as most of us do in cases of addiction, or driving. cigarettes and automobiles kill roughly the same amounts of people daily, monthly, yearly. heroin isn't even close on that list. it's way below in incidents of fatality, compared with cars and cigarettes.

i recently heard of one way to stop cocaine addiction is to superglue your nostrils shut. personally i haven't met anyone who tried. i never got addicted to cocaine. i did use it occassionally, years ago, when i lived in tampa. but i didn't get addicted. they say marijuana is not physically addictive, only psychologically. sometimes i wonder which affects humans the most--psychological stuff or physiological stuff. i suppose it just depends on the substance, and the psycho- or physiological event.

addiction is a very powerful thing for some people. for some people that substance, whatever it may be, is their only "devotion" they care about and it gives them pleasure to do it. for some people, it's not much different from religion, in that it is a psychological "crutch to lean on in times of need."

a strong, sometimes overlooked, bond to break for any addiction is the psychological part. that exists in all addiction, the physical stuff, like withdrawal, is also almost impossible for some people to overcome.

i'm not saying addiction to anything, chemicals or driving or religion, is a good or a bad thing. but i do think each one has different levels of physical effect, on each individual person. some are common, but each case has a possibility to be unique. and the psychological effect is practically unmeasurable in all of them. all we can do about that is make educated guesses.

addiction affects every human on this planet, i don't see how we can just ignore the ones who could use some assistance, or guidance if they ask for it or need it, instead of just being ignored, or skipped, overlooked by individuals or "the system" in society.
-
jezebel 06:28 - [Link] - Comments ()
...
2003-09-07
i drove a ford van with a lift in the side sliding door from about 1976-91. so i usually parked beside a curb/sidewalk or on the very end spot in a parking lot.

waiting around for handicapped spaces could take forever. since the lift opened on the side, i needed almost two complete spaces anyhow. sometimes i parked in normal spaces diagonally, taking up two spaces, blocking off enough room for the lift to fold out -- but that was long ago and far away in relatively small towns -- couldn't get away with that now. and since i used a power chair, distance from the car to the store was a non-excuse.

thank goodness that's history. it was fun driving those thirteen-or-something years, throughout the south and southeastern u.s.

then i burned out on driving. lost the fever, didn't like creating all that pollution, paying all that money for insurance, gas, etc.

i can honestly say i've had no more big urges to drive, or ride, except on a city bus or train, since i sold my van for $700 in 1991. well, i had a few yearnings for my dearly-departed van when i lived in saint augustine, my first place to live with no van. saint aug. is the oldest city in the u.s. -- bad idea to live there with no car, even if you can walk. i learned the bumpy way for the need to live in a big city with smooth sidewalks and buses. after that, i escaped to seattle. for me now, life is much simpler and less stressful with no car.

the mere idea of personal automobiles almost frightens and certainly disgusts me now. somebody needs to go back in time and "remove" henry ford's granddaddy or something. maybe the biggest mistake in human history can be avoided. it was the mass production that did it. now it's a planet-wide epidemic of personal automobile addiction. every person thinks they need one. once they start, they are hooked, until it kills them or they die of something else. the typical human just can't stop.

the sad thing is, a very small percentage of humans even realizes this epidemic, this addiction. even fewer want it to actually change.

i know, i know, there's nothing worse than a reformed driver...
-
jezebel 17:49 - [Link] - Comments ()
...

over the years, with the speed of molten lava, i have come to accept these facts of life as mere numbers and locations. maybe there is more to it.

my date of birth is 1959, november 16. i was born in the state of oklahoma.

oklahoma statehood day (the state's "birthdate") is november 16, the same month and day as my birthday. but the year is different.

now i live in hawaii. hawaii's year of "adoption" into the u.s. is 1959, the missing link. 1959, the year i was born. is it proof that i'm on the right path? or is it just a really fun coincidence?

and right around my birthday in the year of 1959, in mid-november, kiluea, the active volcano on the big island of hawaii, intensely increased its excitement and pressure, spewing some of its most spectacular fiery fountains in a long, long time.

was pele, the volcano goddess, literally toasting the surroundings, noting my arrival to this world? nah, that's just a little bit too much egoistic. nevertheless, it's a great fantasy.

but really, i doubt it. pele was probably spouting all that stuff because the islands had been invaded by the imperialist united states. with the signing of the proclamation of statehood. it was official. hawaii had finally been conquered.
-
jezebel 14:21 - [Link] - Comments ()
...
2003-09-05

well i was planning on cancelling that trip to disneyland anyhow... a fake runaway train wreck that actually jumps the track and crashes. that's one step beyond 3d-entertainment.

also, it's about time, this place has been needing this dose of reality to wake things up ... at last Al-Jazeera virtually returns from it's death-by-hacking experience. [replaced by an image of the confederate flag].

so now it's replaced and we can add the freshly resurrected al-jazeera perspective to our potpouri of electronic impulsive stimulations .........

.....................


Al-Jazeera Launches English Site
By Jonathan Dube MSNBC Sr Producer
CyberJournalist.net Publisher

Now that news about Iraq and the rest of the Mideast has become a staple of every newspaper and TV station's top headlines, it's good to get another perspective. The Arab news station Al-Jazeera launched an English-language website this week that offers an excellent way to read a different viewpoint.


http://english.aljazeera.net

Al-Jazeera launched a temporary English-language news page dedicated to special coverage of Iraq on March 24, but that was quickly knocked offline by hackers. Now the network has launched a full English-language news site, complete with special reports and features.

...


jezebel 13:56 - [Link] - Comments ()
...


as i've mentioned before, arianna huffington is one of my heroes. she's also one of the entrants in the california gov. circus. but i don't hold it against her. after all, she does live there.

but anyway the point of this message is her campaign has hybrid vs. hummer t-shirts for sale. as a practicing hybrid myself, i'd kind of like one of those shirts. the only problem is they are a bit expensive. but she is trying to raise money...

should i go ahead and fork it over because i like the shirt? i really don't care if she wins or not. it would be cool if she did. if i lived in cali, i would vote for arianna.

hybrid vs. hummer

-
jezebel 05:20 - [Link] - Comments ()
...
2003-09-04

[Site "www.ChessWorld.net"]
[Date "2002.12.17"]
[Round "NA"]
[White "jezebel"]
[Black "Sterling"]
[Result "0-1"]
[Termination "White resigned"]
[WhiteElo "1612"]
[BlackElo "2319"]
[Mode "ICS"]
[DateLastMove "2003.08.26"]
[Board "169015"]

1. Ng1-f3 Nb8-c6 2. g2-g3 e7-e5 3. d2-d3 Ng8-f6 4. Nb1-c3 d7-d5 5. e2-e4 dxe4 6. dxe4 Qd8xd1 7. Ke1xd1 Bc8-g4 8. Bf1-e2 O-O-O 9. Bc1-d2 Bf8-b4 10. h2-h3 Bg4-h5 11. g3-g4 Bh5-g6 12. Be2-d3 Bb4xc3 13. bxc3 Nf6xe4 14. Kd1-e2 f7-f6 15. Bd3xe4 Bg6xe4 16. Rh1-c1 Be4xf3 17. Ke2xf3 Rd8xd2 18. Ra1-b1 g7-g6 19. Rb1-b2 e5-e4 20. Kf3xe4 Rh8-e8 21. Ke4-f3 Re8-e2 22. a2-a4 Nc6-e5 23. Kf3-f4 Ne5-d3 24. cxd3 Re2xf2 0-1

...


jezebel 05:44 - [Link] - Comments ()
...
2003-09-03


[Site "www.ChessWorld.net"]
[Date "2003.05.25"]
[Round "NA"]
[White "leighcastle"]
[Black "jezebel"]
[Result "1-0"]
[Termination "Black resigned"]
[WhiteElo "1944"]
[BlackElo "1618"]
[Mode "ICS"]
[DateLastMove "2003.08.25"]
[Board "249790"]

1. e2-e4 Nb8-c6 2. d2-d4 d7-d5 3. Nb1-c3 Ng8-f6 4. e4-e5 Nf6-e4 5. Nc3xe4 dxe4 6. c2-c3 f7-f6 7. exf6 gxf6 8. Qd1-h5 Ke8-d7 9. Bf1-b5 e7-e5 10. dxe5 fxe5 11. Bc1-g5 Bf8-e7 12. Ra1-d1 1-0

...


jezebel 21:13 - [Link] - Comments ()
...


Subject: Re: [oitribe] empire of novices
.

yes, i am replying to my own message. but something just happened i feel the need to comment.

i mentioned the word "jejeunosity" and not being able to find it. after i posted the message i forwarded a copy of it with a request for the definition to http://wordsmith.org. wordsmith is a site run by a person named anu garg. it is an excellent site. subscribers (free subscription) receive a new word a day with definitions and uses, etc.

anyway -- anu actually replied to my email! the total text amounted to two words. hah. but they were all that was needed. no matter. i am honored to receive a message from anu, no matter how many ever words long or short it is. and of course, these two words actually helped me find the definition to the word.

anu's reply was "try jejune."

so there it is. it blew me away. in essense, it means "infantile, banal, insipid."

pasted below is a copy of anu's message. i encourage anyone interested in things like vocabulary to subscribe. it's fun and keeps one's mind semi-active at least.
i'm just happy to get a response from anu garg.

------

E-mail message

From: anu@wordsmith.org (Anu Garg) Date: Wed, Sep 3, 2003, 5:15pm
(HST+6)
Subject: Re: jejeunosity

Try jejune.

On Wed, Sep 03, 2003 at 04:49:35AM -1000,

jaz wrote:
i'm a fan of maureen dowd's editorial writing. she makes her point well and i always learn new things from her articles. today's editorial is smashing to say the least. the cherry on top of this one, however, is the word jejeunosity. i haven't even been able to find it in a dictionary yet. please help!
thanks,
jezebel
--
Anu Garg   http://wordsmith.org

..................................                               
September 3, 2003
Empire of Novices
By MAUREEN DOWD
WASHINGTON
The Bush foreign policy team always had contempt for Bill Clinton's
herky-jerky, improvised interventions around the world. When it took
control, it promised a global stewardship purring with gravity, finesse and farsightedness.
But now the Bush "dream team" is making the impetuous Clinton look like Rommel.
When your aim is remaking the Middle East, you don't want to get stuck
making it up as you go along.
Even officials with a combined century of international experience can behave with jejeunosity ? if they start believing their own spin.
The group that started out ...

...


jezebel 13:23 - [Link] - Comments ()
...


[Site "www.ChessWorld.net"]
[Date "2002.08.06"]
[Round "NA"]
[White "mack the knife"]
[Black "jezebel"]
[Result "1/2-1/2"]
[Termination "Draw agreed"]
[WhiteElo "1353"]
[BlackElo "1629"]
[Mode "ICS"]
[DateLastMove "2003.08.24"]
[ECO "C48"]
[Board "100961"]

1. e2-e4 Nb8-c6 2. Ng1-f3 e7-e5 3. Nb1-c3 Ng8-f6 4. Bf1-b5 d7-d5 5. Nf3xe5 Bc8-d7 6. d2-d4 Nf6xe4 7. Nc3xe4 Nc6xe5 8. Ne4-c3 c7-c6 9. Bb5-a4 b7-b5 10. Ba4-b3 Ne5-c4 11. O-O Bf8-d6 12. Bb3xc4 dxc4 13. Rf1-e1 Bd7-e6 14. Nc3-e4 Bd6-c7 15. c2-c3 f7-f5 16. Ne4-g5 Qd8-d5 17. Re1xe6 Ke8-d7 18. Qd1-e1 Ra8-e8 19. Re6xe8 Rh8xe8 20. Qe1-d2 h7-h6 21. f2-f3 hxg5 22. Qd2xg5 Qd5-e6 23. Bc1-d2 g7-g6 24. Ra1-e1 Qe6-d6 25. Re1xe8 Kd7xe8 26. g2-g3 Ke8-f7 27. Qg5-h6 Bc7-b6 28. Qh6-h7 Kf7-f6 29. Qh7-h4 Kf6-f7 30. Qh4-h7 Kf7-e8 31. Bd2-g5 c6-c5 32. Qh7-h8 Ke8-d7 33. Bg5-f4 Qd6-e7 34. b2-b3 Qe7-e1 35. Kg1-g2 Qe1xc3 36. Qh8-h7 Kd7-c6 37. Qh7xg6 Kc6-b7 38. d4-d5 Qc3-c2 39. Kg2-h3 c4-c3 40. Qg6-c6 Kb7-a6 41. Qc6-c8 Ka6-a5 42. Bf4-e5 b5-b4 43. Be5-c7 Bb6xc7 44. Qc8xc7 Ka5-a6 45. Qc7-c6 Ka6-a5 46. Qc6xc5 Ka5-a6 47. Qc5-c6 Ka6-a5 48. Qc6-c7 Ka5-a6 49. Qc7-c6 1/2-1/2

...


jezebel 07:36 - [Link] - Comments ()
...
go get 'em j.d. let's sic the old jolly roger on those pups. make them walk the plank and go ker'plunk, yapping all the way.

..............

BERLIN (Reuters) - Hollywood star Johnny Depp said on Wednesday the United States was a stupid, aggressive puppy and he would not live there until the political climate changed.

...


jezebel 06:11 - [Link] - Comments ()
...
i'm a diehard fan of maureen dowd's editorial writing. she makes her point well and i always learn new things from her articles. today's editorial is smashing to say the least. the cherry on top of this one, however, is the word jejeunosity.

..................................
September 3, 2003

Empire of Novices
By MAUREEN DOWD
WASHINGTON

The Bush foreign policy team always had contempt for Bill Clinton's herky-jerky, improvised interventions around the world. When it took control, it promised a global stewardship purring with gravity, finesse and farsightedness.

But now the Bush "dream team" is making the impetuous Clinton look like Rommel.

When your aim is remaking the Middle East, you don't want to get stuck making it up as you go along.

Even officials with a combined century of international experience can behave with jejeunosity ? if they start believing their own spin.

The group that started out presuming it could shape the world is now getting shoved by the world.

Our unseen tormentors are the ones who seem canny and organized, not us. As they move from killing individual U.S. soldiers and Iraqis to sabotaging power plants, burning oil pipelines, blowing up mosques, demolishing the U.N. headquarters and now hitting the Baghdad police headquarters, our enemies seem better prepared and more committed to creating chaos in Iraq -- and Afghanistan -- than we are to creating order.

They've also proved more adept at putting together an effective coalition than the Bush team: a terrifying blend of terrorists from other countries, Al Qaeda and Ansar al-Islam fighters, radical Shiites and Saddam remnants, all pouring into Iraq and united by their hatred of America.

If we review the Bush war council's motives for conquering Iraq, the scorecard looks grim:

- We wanted to get rid of Osama and Saddam and the Taliban and Al Qaeda. We didn't. They're replicating and coming at us like cockroaches. According to Newsweek, Osama is in the mountains of Afghanistan, plotting to use biological weapons against America. If all those yuppies can climb Mount Everest, at 29,000 feet, can't we pay some locals to nab Osama at 14,000 feet?

- Bushies thought freeing Iraq from Saddam would be the first step toward the Middle East road map for peace, as well as a guarantee of greater security for Israel. But the road map blew up, and Israel seems farther away from making peace with the Arabs than ever. The U.S. has now pathetically called on Yasir Arafat to use his power to help after pretending for more than a year that he didn't exist.

- Rummy wanted to exorcise the stigma of Vietnam and prove you could use a lighter, faster force. But our adventures in Iraq and Afghanistan may not banish our fears of being mired in a place halfway around the world where we don't understand the language or culture, and where our stretched-thin soldiers are picked off, guerrilla-style.

- The neocons wanted to marginalize the wimpy U.N. by barreling past it into Iraq. Now the Bush administration is crawling back to the U.N., but other nations are suspicious of U.S. security and politics in Iraq.

- Dick Cheney and Rummy wanted to blow off multilateralism and snub what Bushies call "the chocolate-making countries": France, Germany, Belgium and Luxembourg. But faced with untold billions in costs and mounting casualties in Iraq and Afghanistan, Americans are beginning to see the advantages of sidekicks that know the perils of empire.

- The Pentagon wanted to sideline the C.I.A. and State and run the war and reconstruction itself. Now, overwhelmed, the Pentagon's special operations chiefs were reduced to screening a 1965 movie, "The Battle of Algiers," last week, as David Ignatius reported in The Washington Post, to try to learn why the French suffered a colonial disaster in a guerrilla war against Muslims in Algiers.

- The neocons hoped democracy in Iraq would spread like a fever in the Mideast, even among our double-dealing friends like Saudi Arabia and Pakistan. But after the majestic handoff of democracy to the 25-member Iraqi Governing Council, it seems the puppets (now nervous about bodyguards) don't even want to work late, much less govern. As one aide told The Times, "On the Council, someone makes a suggestion, then it goes around the room, with everyone talking about it, and then by that time, it's late afternoon and time to go home."

- The vice president wanted to banish that old 60's feeling of moral ambivalence, of America in the wrong. Our unilateral move in Iraq, with the justifications on W.M.D. and Qaeda links to Saddam getting shakier each month, has made us more hated around the world than ever.  

.............

Copyright 2003 The New York Times

jezebel 05:33 - [Link] - Comments ()
...
2003-09-02


[Site "www.ChessWorld.net"]
[Date "2003.05.27"]
[Round "NA"]
[White "hogmaster"]
[Black "jezebel"]
[Result "1-0"]
[Termination "Black resigned"]
[WhiteElo "1627"]
[BlackElo "1636"]
[Mode "ICS"]
[DateLastMove "2003.08.23"]
[Board "251135"]

1. d2-d4 d7-d5 2. Ng1-f3 Nb8-c6 3. e2-e3 b7-b6 4. c2-c4 Ng8-f6 5. Nb1-c3 Bc8-f5 6. a2-a3 e7-e6 7. cxd5 Nf6xd5 8. Bf1-b5 Qd8-d6 9. Nf3-e5 Nd5-e7 10. Qd1-a4 O-O-O 11. Ne5xc6 Ne7xc6 12. Bb5xc6 e6-e5 13. Qa4-a6 1-0

...


jezebel 21:04 - [Link] - Comments ()
...
--------

"...if we dont hunt and kill animals and fish all of that then we will die from not eating, and the world will get over populated with animals. We are just higher on the food chain. So you are saying you could kill another human but not an animal or a bug?? Animals kill each other to eat so why shouldnt we??

------------

i completely agree with your logic if we still lived in the stone ages. but now we have the luxury of letting other people do the hunting and fishing for us. (technically, physiologically, humans are vegetarian and don't need those things.) but for the sake of "polite" argument...

just to clarify, i said "kill" not "eat." and i never said it wasn't ok for other people to do the "hunting and gathering." i just said i was personally finished with killing animals and fish because i've done it when i was younger and stupider and wish i wouldn't have made them suffer.

personally, i was pure die-hard vegan for about six years. but i gave that up when i moved to these islands because i didn't want to be too much of a food snob and miss out on all the wonderful cuisine here. technically again, i'm now living on a macrobiotic diet. i made my heavy-duty political statements for six years and still believe in them today. i'm just not as militant about them any more. and i don't say i'm vegan now, so i don't feel hypocritical about it when i eat a fish.

so anyway, yes i do eat fish again now. i lost the taste for birds and most red meat when i was vegan, thank goodness. so i rarely, almost never, eat that stuff, except a cheeseburger once in a while, cheeseburgers are my big weakness and the way to my heart of stone. i still avoid cow milk like the plague, i continued the soy habit from the years of veganism. but i do eat eggs, cheese and yogurt again nowdays.

and i do set roach traps to avoid living with them, but i don't chase them down and smash them when i see one, i just let them go hide and die from the poison bait, and yes i did set the traps, so i know that makes me just as guilty for their deaths. and yes i am aware of the "food-chain" or whatever that is. and i am just as guilty for eating the things other people kill. anarchy and natural evolution are both about the same -- survival of the fittest. i would be one of the first to die in a true darwinian world like that, i highly respect it.

i don't mind if other people kill things for food. i just don't want to do it any more. i have no feelings of guilt of eating their spoils if it tastes good to me. so yes, i am an evildoer too. but i don't think i will starve to death by not going out and catching a fish with my own bare hands. someone else can kill it. like i said earlier, i've caught and killed enough of them in my life. i'll buy it as a fish-n-chips from jack in the box after it's dead and that will sustain me. if jack goes out of business i will get a fish filet at mcdonalds or something. and i don't need to kill any deers or cows for my cheeseburgers....

as for humans, if one attacked me i would kill it, no problem, not too much guilt i think. but that's about the only situation i can think of. and i don't think others should go around and kill each other for political reasons, etc. but whatever. and animals have no defense from us, and we don't need to kill them or breed them to survive. if we stopped eating meat as a species, i would have no problems with that. but if it's still around i will be happy to partake.

i predict i will die of something besides hunger in this lifetime of mine. where do you live? in the middle of nowhere? don't they have grocery stores at least? just kidding...

i've also been reconsidering the politics of horses...

if it were a horse, i wouldn't want someone to stick a steel bit between my teeth and jump on my back, poke me in the sides with spurs and yank on the bit with reins either. but i'm still mulling that one over because i was trampled by horses in a previous life. so that revenge thing still lurks in the back of the prehistoric segment of my evildoer mind.

xoxo

jezebel 14:14 - [Link] - Comments ()
...
2003-09-01


labor day pity party ...

here's a site for all of those pitiful jerry's kids.

...


jezebel 21:13 - [Link] - Comments ()
...

it seems no matter if it's with words, such as flaming, or virii, worms, etc., we are a destructive species. at least some of us are, enough to do the job anyway, by striking fear into those humans who think they actually have something to lose. luckily, there are those others, me included, who are too stubborn or stupid to get scared, and just continue plodding along and watching and living the show.

============

- QUOTATION OF THE DAY -

"It's been this nice electronic playground, but you can't help starting to wonder if maybe all this connection is not so great. Now it feels like a war zone."

- ELLEN WAITE-FRANZEN, of Brown University on Internet security.

-
jezebel 05:21 - [Link] - Comments ()
...
during labor day weekend all the americans go fishing or something. they've been brainwashed to celebrate all their toils of careering by spending their hard-earned money on things like gasoline and fishbait.

as a telephone operator, i always worked on labor day if at all possible. pay was double and the fun crowd of employess always worked together on holidays so it was like a holiday and we got paid for it.

but they closed the office, shut it down, replaced us with technology and now we are all on unemployment, welfare, or homeless. happy labor day.
-
jezebel 04:23 - [Link] - Comments ()
...